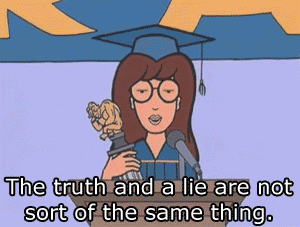 Pants on fire…
33 Lies All Procrastinating Students Have Told Themselves
1. I've got loads of time to revise.

2. I can't start revising yet, I don't have all the stuff I need.

3. Once I get organised and make a revision timetable, I'll be able to do loads of revision.

4. There's no way I can revise in a messy room.

5. Having a nap will make me more productive. I'll be able to study more if I'm well rested.

6. I'm going to stay off social media until after my exams.

7. I'm going to eat super healthy to fuel my brain.

8. I can't force myself to study. I need to wait for inspiration to strike.

9. You can't really 'revise' for the exams I have.

10. I'll do loads of work this weekend.

11. I'll wake up super early and revise all day tomorrow.

12. I'm just going to check my phone and then I'll start revising.

13. That bit probably won't come up.

14. There's no point reading text books now. I'll just get confused and stressed.

16. There's no point in looking a past papers – those questions won't come up again.

17. An essay plan is just a waste of time.

18. I don't need to go to the library early to find a seat. There will be loads of space.

19. I actually think I get less done in the library.

20. I'm just going to put Netflix on for background noise as I study.

21. I deserve a break.

22. Just one more episode.

23. If I fail this exam it won't affect my grade too much.

24. Want to go revise in the library with me? We'll get more done if we study together.

25. I'm not going out tonight.

26. Just one drink.

27. I can have fun tonight and still be productive tomorrow. I don't really get hangovers anyway.

28. I really don't need a first for the job I want to do.

29. It doesn't even matter what you get in your degree.

30. There's no point in cramming now. It will just stress me more. It's better to be slightly underprepared but relaxed.

31. I'll revise harder for the next exam.

32. I'll go to every class and do really well next semester.

33. I'm not procrastinating, I'm just taking a break.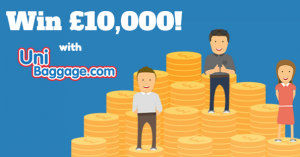 You might also like:
26 Signs You're A Student Who Leaves Everything To The Last Minute
24 Pictures That Sum Up Exam Season At Uni
20 Times You Wanted To Punch University Right In The Face
What To Take To Uni – The Ultimate Checklist
International Student Shipping