Studying abroad in the UK can be one of life's most exciting experiences.
If the idea of immersing yourself in a different culture, making new friends and experiencing other things appeals to you, then studying abroad in the UK is a great choice.
You might be a fresh-faced 18-year-old keen to spread your wings for the first time.
Or you might be a mature student who wants to learn something new.
Regardless of your circumstances, choosing to study in the UK means you'll enjoy a top-class education.
Today, we will look in-depth at studying abroad in the United Kingdom.
We'll also explore the benefits of studying in the UK and why the UK education system is world-renowned.
You'll also learn facts about the UK, essential things you need to organise as well as helpful information on visas and much more.
So, let's get stuck in.
---
Why studying in the UK is popular.
The UK – or by its full name, the United Kingdom – is extremely popular for students studying abroad for three main reasons.
Firstly, the UK education system is world-renowned and is widely regarded as the best education system in the world.
Some of the world's leading universities are UK-based, such as Oxford and Cambridge universities, while others are global leaders in specific fields.
Secondly, students studying abroad in the UK also enjoy living in culturally diverse cities full of international students.
According to Universities UK, over half a million international students choose to study in the UK every year, which means you'll be in great company.
Finally, international students whose first language isn't English get to immerse themselves in the home of the English language and learn much quicker.
---
How good is the UK education system?
Well, it's pretty good.
So good, in fact, that the UK education system is widely considered to be the best in the world, or at least in the top three depending on which report you read.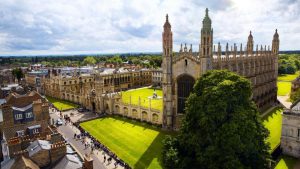 Some of the UK's leading universities include Oxford University and Cambridge University in England.
Scotland's Glasgow University, Cardiff University in Wales, and Queen's University Belfast are also popular choices for studying abroad in the UK.
---
What are the best UK cities to study abroad in?
The UK has so many incredible cities steeped in history and culture.
Some of the UK's most popular cities for studying abroad include London, Manchester, Liverpool, Edinburgh, Glasgow, Cardiff, and Belfast.
If affordability is important to you, Belfast has one of the lowest living costs of all UK university cities.
In contrast, London is exceptionally expensive to live and study in.
However, the city you choose to live in will most likely be determined by what you want to study as some universities specialise in certain subjects.
---
5 benefits of studying in the UK
The UK has a world-class education system.
As we mentioned earlier, the UK education system is world-class and is consistently ranked in the top three worldwide.
For you, that means a high-quality education that will prepare you for job-seeking.
UK universities are some of the best in the world.
Getting an excellent education is essential, but getting an education from the very best universities in the world is even better.
And universities don't get much better than the UK's.
The University of Oxford was ranked 1st in the world in the 2022 Times Higher Education World University Rankings.
The University of Cambridge was ranked 5th, while Imperial College London and UCL also regularly rank high in the prestigious Times rankings.
UK cities are welcoming and culturally diverse.
Whether you live in China, Germany, the US, Europe or somewhere in between, you'll enjoy the diversity of the UK.
UK cities are renowned for their diversity, and almost all nationalities, languages and ethnicities have great representation throughout the UK.
You'll also experience the UK's famous hospitality and receive a warm welcome from a friendly local population.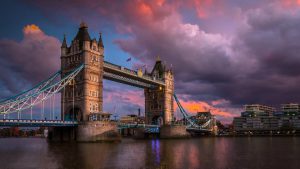 Strong economy with lots of student jobs.
The UK is a politically stable country with a robust economy.
And its strong economy means there are always jobs available, particularly for students interested in part-time work.
UK universities are also well-known for employing students for part-time roles in areas such as hospitality, accommodation reception desks, and as tour guides.
There are universities and courses to suit every interest.
The beauty of the UK education system is that there are universities and degree courses to suit everyone's interests.
And we mean everyone; you can study niche courses like Contemporary Circus with Physical Theatre at Bath Spa University.
Or you could enrol in a degree in Viking and Old Norse Studies in University College London.
With nearly 400 universities and colleges, you'll be sure to find a place and course to match your interests.
---
Quick facts: Everything you should know about studying in the UK
There are over 50,000 undergraduate degree courses in the UK to choose from.

Different universities and colleges have different application deadlines.

Tuition fees can differ depending on the course you choose, what university you select, and the course's duration.

Living costs while studying in the UK vary wildly, from London being extremely expensive to Belfast being a lot cheaper.

Most universities require you to have a certain standard and grasp of the English language.

Many international students choose to live in university-managed accommodation in the first year to keep costs down and meet new people.
---
Top 7 Reasons to Study Abroad in the UK
You'll enjoy a great adventure.
Many international students choose to study in the UK because they know that – alongside their studies – they'll enjoy a great adventure.
For example, football fanatics will be able to witness the best league in the world up close, while music lovers will be able to experience the West End.
Whatever your passions are, they're most likely available for you in the UK to enjoy.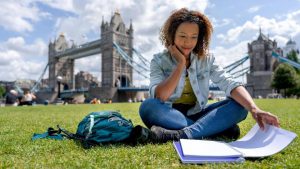 A UK degree will make you more employable.
Most of us decide to study for a degree for two reasons: we're passionate about the subject and want a job in a particular field.
And because the UK's education system is renowned worldwide, your degree from a UK university means you'll be more employable.
Get better at speaking English.
If English isn't your first language, what better way of improving it than living in the UK?
All university courses are taught in English, so you'll have many opportunities to learn more about the language and practice.
Make new friends when you study in the UK.
The UK is a very friendly and welcoming place.
And as a result, you'll make friends from lots of different nationalities who can share your study abroad adventure with you.
Enjoy UK culture when you study abroad.
The UK is a cultural melting pot.
You'll find that most nationalities are well represented throughout the UK, and you can enjoy immersing yourself in everything the UK has to offer.
Whether that's enjoying your first West End show, a Premier League football match or visiting the Queen's home at Buckingham Palace, you'll be spoilt for choice.
Live in iconic cities steeped in history.
When you decide to move abroad, one of the things you'll find most appealing is living somewhere new and exploring your new surroundings.
And the UK has some of the world's most iconic landmarks for you to enjoy and learn about.
From the home of UK politics at Westminster to Edinburgh's historic castle and Belfast's Titanic Quarter, there's something for everyone in the UK.
Enjoy your independence.
Many students decide to study abroad to enjoy their first natural period of independence.
And what better way to assert that independence than by moving to the UK to study?
You'll learn how to budget, travel through a foreign city and how to live comfortably without a support network nearby.
---
Where in the UK should I study?
Where you decide to study in the UK will most likely be determined by the course you study.
That's because every university has its own list of courses and some specialise in languages while others specialise in STEM subjects.
The cost of living might also be a factor that'll dictate where you study, with London being the most expensive and Belfast, Derry, Nottingham, and Manchester amongst the cheapest.
---
Studying abroad in the UK: What you need to think about
Think about language barriers.
If English isn't your first language, think about how a degree course of up to three years will work for you.
Healthcare considerations.
If you've got any medical conditions or a disability, research your university beforehand.
Your first point of call should be your university, which can signpost you to more information.
Check out the UK's student visa requirements.
Visas aren't the most exciting topic, but you'll need a visa before legally entering the UK to live, study, and work.
Find out more about UK student visas here.
Apply for student accommodation early.
Many university-managed student accommodation halls are extremely popular and have limited beds available to international students.
As a result, it's a good idea to find out when accommodation applications open once you know what university you will attend.
Check your passport.
There's nothing worse than arriving at the airport only to realise your passport has expired.
Check your passport's expiry date now while you're in the planning stage to avoid any unnecessarily stressful events later.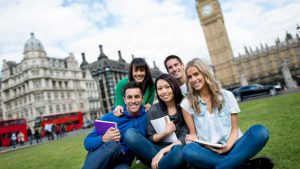 6. Make copies of all of your essential documents.
Get into the habit of duplicating all your essential documents and keep them separate.
It's also a good idea to take a picture on your phone of important documents and email a copy to yourself, just to be on the safe side.
So, what constitutes important documents?
Think of things like your flight details, accommodation address and key university contacts, taxi services, your visa documentation, and any other travel-related documents.
The affordability of your tuition fees.
It's easy to get caught up in visions of your new life abroad by studying a course you love.
But before you let your imagination run wild, it's essential to have a frank conversation with yourself and your family: "can I afford this?".
Tuition fees in the UK can be expensive, so it's important to be confident in your ability to pay them in full.
Managing your money.
One of the most challenging things about moving abroad is the currency you'll be using.
You might be used to US Dollars or Euros, so moving to British Pounds Sterling can be confusing.
Therefore, it's a good idea to learn about exchange rates before you go and understand UK currency in relation to your own country's currency so you can better track your spending.
     9. Think about your wardrobe.
If you're lucky to live in a country with sunshine all year round, then you just might need to buy a whole second wardrobe.
UK weather is, ahem, wet.
It is common to experience all four seasons in one day.
While you won't have to contend with tropical storms or hurricanes, you can expect to experience much rain, so pack waterproof clothes and lots of raincoats.
When your new UK wardrobe is ready, send your clothes to the UK to meet you there through My Baggage.
---
Studying abroad: Moving Your Possessions to the UK
Moving abroad is time-consuming enough without having to worry about all your possessions too.
You have several different options when you want to move belongings to the UK.
The first option is container shipping, which is the least expensive.
However, there can be a wait of up to two months before you're reunited with your belongings.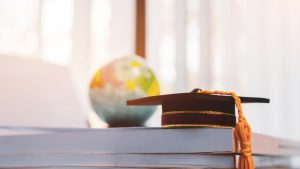 Secondly, you could opt for costly airline shipping.
Finally, your best option is to use a low-cost door-to-door shipping service like My Baggage.
My Baggage has a reputation for being fast, convenient, and reliable and reunites you faster with your most treasured possessions.
---
Studying in the UK: Send your personal items with My Baggage
Whether it's Aberdeen, Southampton, Leeds, Birmingham, or another city, My Baggage offers a convenient, low-cost international moving service.
You'll enjoy stress-free door-to-door shipping, easy online tracking, and fantastic customer support.
Check out:
How to earn money whilst travelling the world
5 helpful tips for moving abroad seamlessly
Learn More: