| | | | | |
| --- | --- | --- | --- | --- |
| | Location | State | Temperature in Spring (March to May) | TikTok Views |
| 1 | Oregon Coast | Oregon | Lows of 42F to highs of 72F | 254,400,000 |
| 2 | Jackson Hole | Wyoming | Lows of 18F to highs of 63F | 71,300,000 |
| 3 | Macon | Georgia | Lows of 45F to highs of 85F | 53,700,000 |
| 4 | Texas hill country | Texas | Lows of 50F to highs of 86F | 51,300,000 |
| 5 | Sedona | Arizona | Lows of 40F to highs of 86F | 28,900,000 |
| 6 | Nantucket Island | Massachusetts | Lows of 31F to highs of 60F | 15,800,000 |
| 7 | Garden of the Gods | Colorado Springs | Lows of 25F to highs of 67F | 15,700,000 |
| 8 | Palm Springs | California | Lows of 57F to highs of 95F | 14,800,000 |
| 9 | The Great Smoky Mountains | North Carolina and Tennessee | Lows of 29F to highs of 71F | 5,200,000 |
| 10 | Port Townsend | Washington | Lows of 40F to 63F | 958,000 |
1. Oregon Coast, Oregon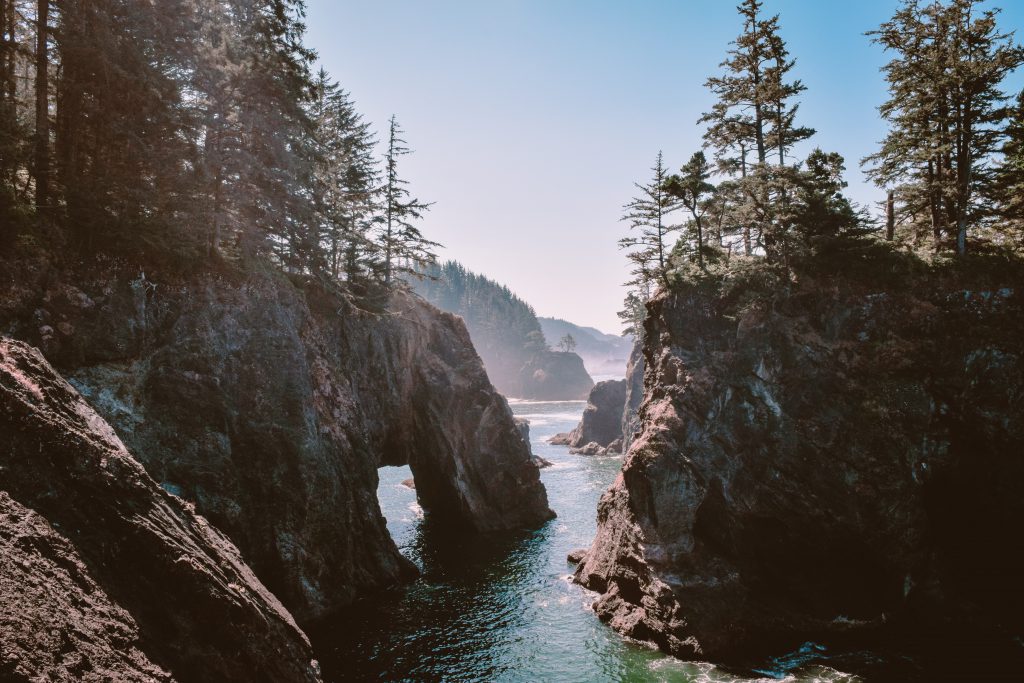 Oregon Coast is the most popular destination on our list with a huge 254.4 million views on TikTok. Visiting in the spring is the perfect time to visit as it draws lighter crowds and cooler temperatures.
Whale Watching on Oregon Coast is a huge springtime activity where you can go and spot whales. Through Spring, the gray whales migrate back from the Oregon Coast to Alaska. This migration of whales means there is plenty of whale activity happening from March-June. 
2. Jackson Hole, Wyoming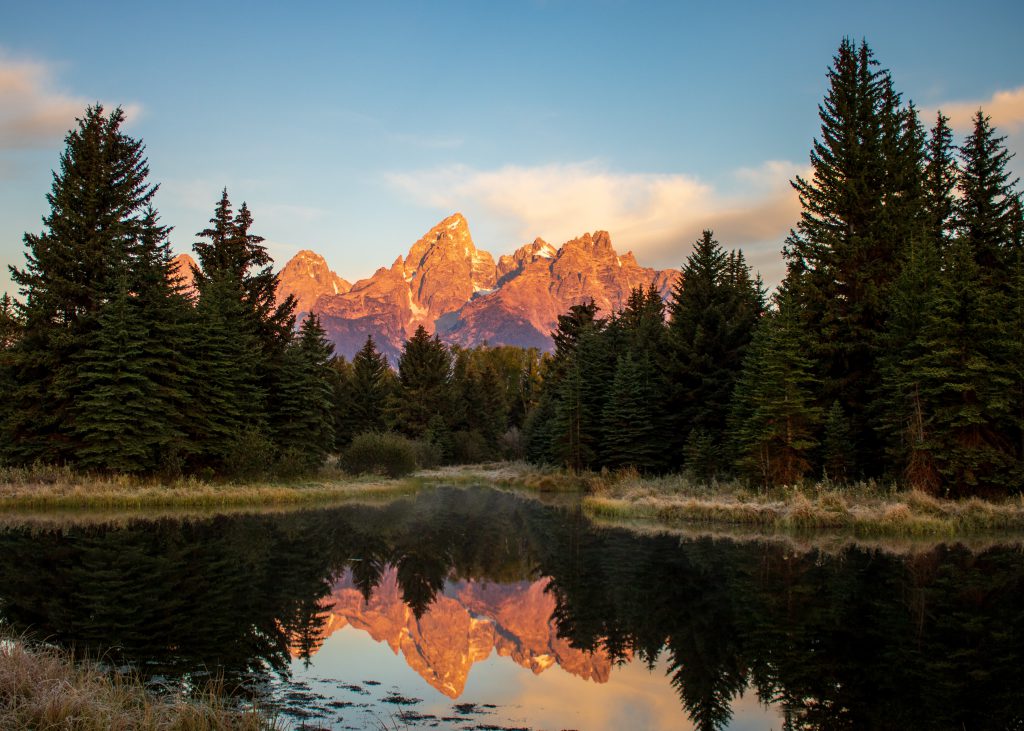 Jackson Hole, Wyoming, takes second place as the best place to visit in Spring with over 71.3 million views on TikTok. The one place you need to visit is Grand Teton National Park. It boasts fewer crowds during the Spring months and is a great place for everyone. Whether you like hiking, biking, watching wildlife or just relaxing – there's an activity for everyone. Pack a picnic and enjoy a lovely day out. 
3. Macon, Georgia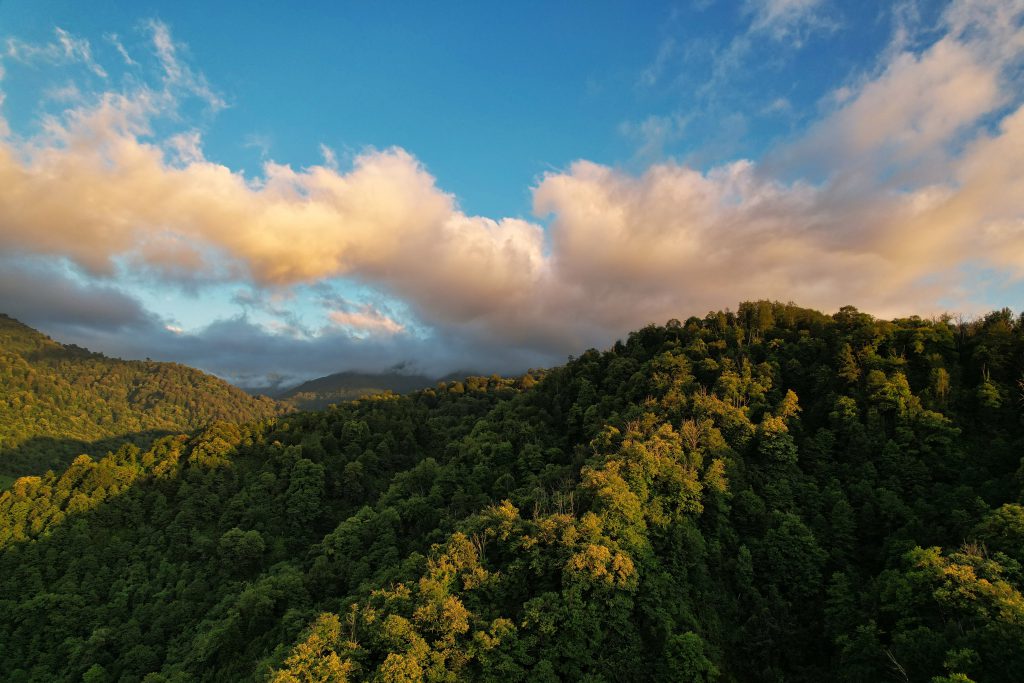 Macon is located in Georgia and is third place on our list of the best places to visit in Spring due to 53.7 million TikTok views. 
Amerson River park has 180 acres of pristine forests, meadows, and wetlands surrounded by a river oxbow and is a great day out great for all age groups due to walking routes and a playground for children. It's a free day out and opens seven days a week from 7:30 am to 8 pm. 
If you want to stay overnight, Macon offers 82 hotels to choose from. 
4. Texas Hill Country, Texas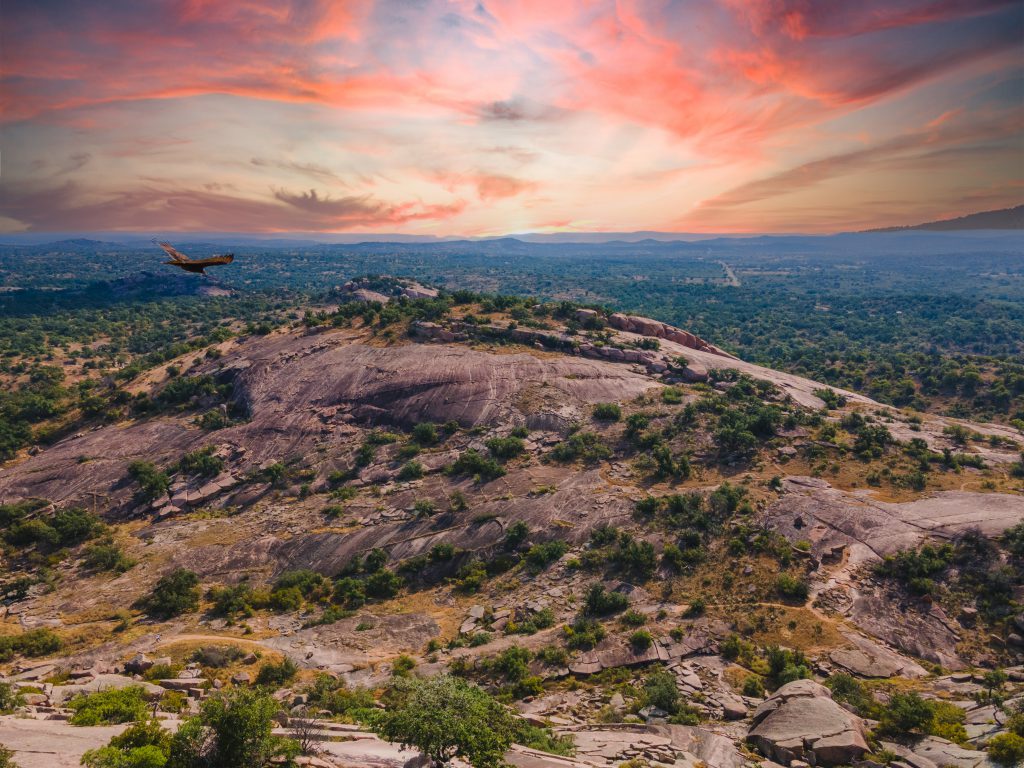 Texas Hill Country located in Texas is 4th on our list as one of the best places to visit this Spring with 51.3 million TikTok views. It's a perfect place to visit in Springtime due to the area blossoming with wildflowers including the Bluebonnet, texas' state flower. If you love swimming, one of the best things to do is jump into Jacobs well. At 140 feet deep, will you brave the icy waters?
If swimming isn't up your street, climb up Enchanted Rock. It's made of pink granite and stands 425 feet tall – make sure to wear suitable footwear!
5. Sedona, Arizona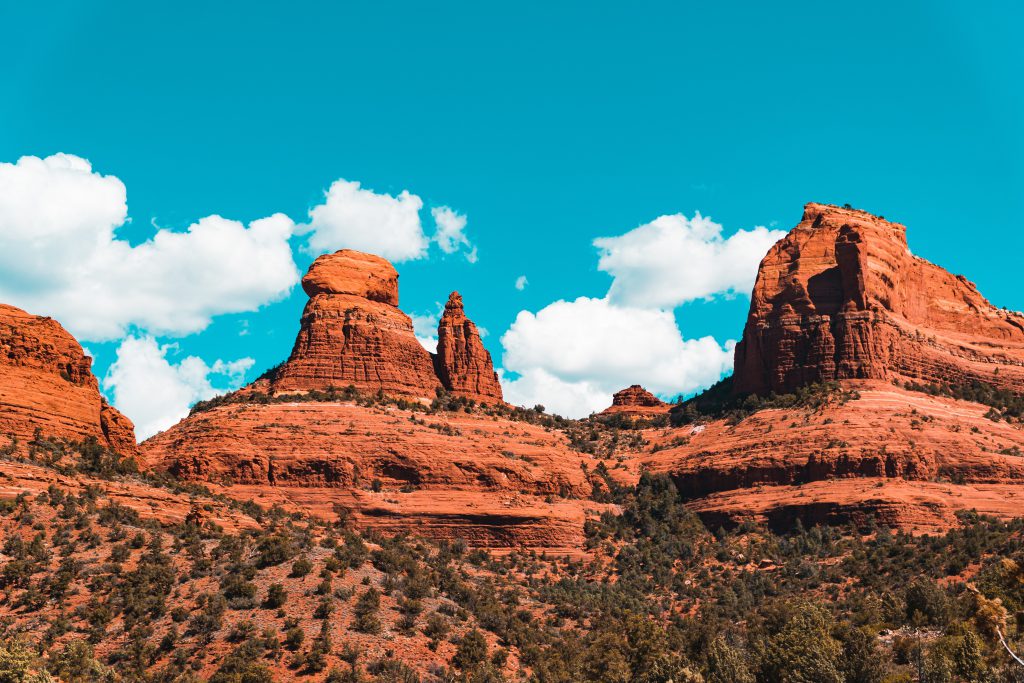 Sedona located in Arizona is fifth on our list as one of the best places to visit this Spring with 28.9 million TikTok views. It's a perfect place to visit in Springtime with highs of 86F and is incredibly well known for its hiking trails. One of the most popular trails is Red Rock State Park's trailhead which is great for beginners. If you want incredible views of the red rock escarpments then Eagle's Nest is the place for you as it's the highest point in the park with an elevation gain of 300′.
If hiking isn't for you then explore the public art around Sedona. The city prides itself on its creative community and welcomes sculptures from all over the world to install their 
creations. Look out for them in Arroyo Pinon Botanical Park and Sedona Heritage Museum.
6. Nantucket Island, Massachusetts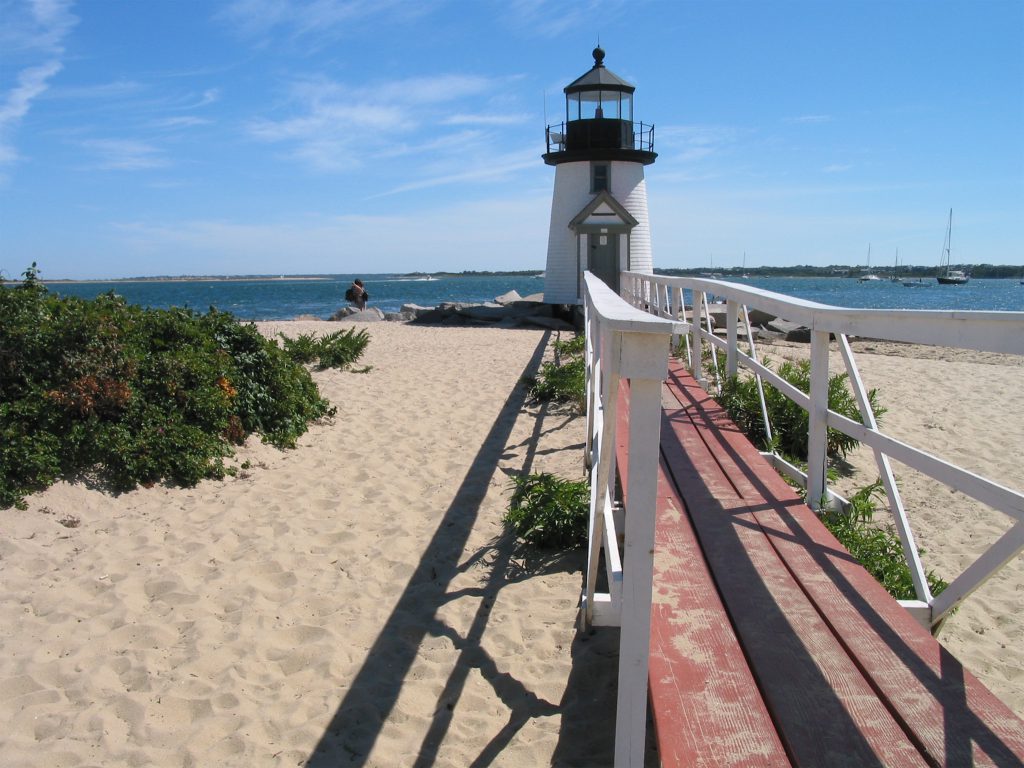 Nantucket Island located in Massachusetts is sixth on our list as one of the best places to visit this Spring with 15.8 million TikTok views. Nantucket in Spring is one of the best times to visit due to the small crowds and quiet beauty. The island springs to life with daffodils and hydrangeas welcoming in warmer weather. 
As it's cooler than summer temperatures, it's a biking paradise. They can be rented from a number of places and there are a number of bike paths to suit every ability. Cliff Road Path and Eel Point Road Path are two great bike paths to explore.
7. Garden of the Gods, Colorado Springs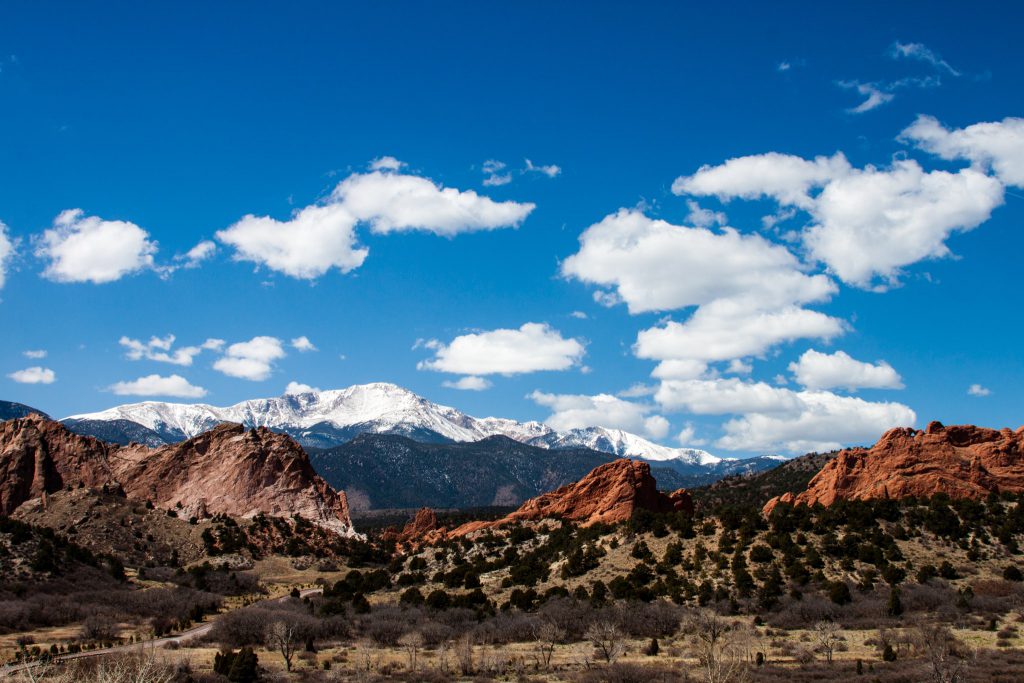 Garden of the Gods is located in Colorado Springs and comes seventh on our list for the best places to visit in spring with 15.7 million TikTok views. 
You can easily spend a full day at the Garden of the Gods by exploring the 300′ towering sandstone rock formations against a backdrop of snow-capped Pikes Peak. The visitors center and the museum are one of the most visited in the region and you can learn how the red rocks formed. There are also a number of hiking trails and bike rides to explore along with rock climbing.
8. Palm Springs, California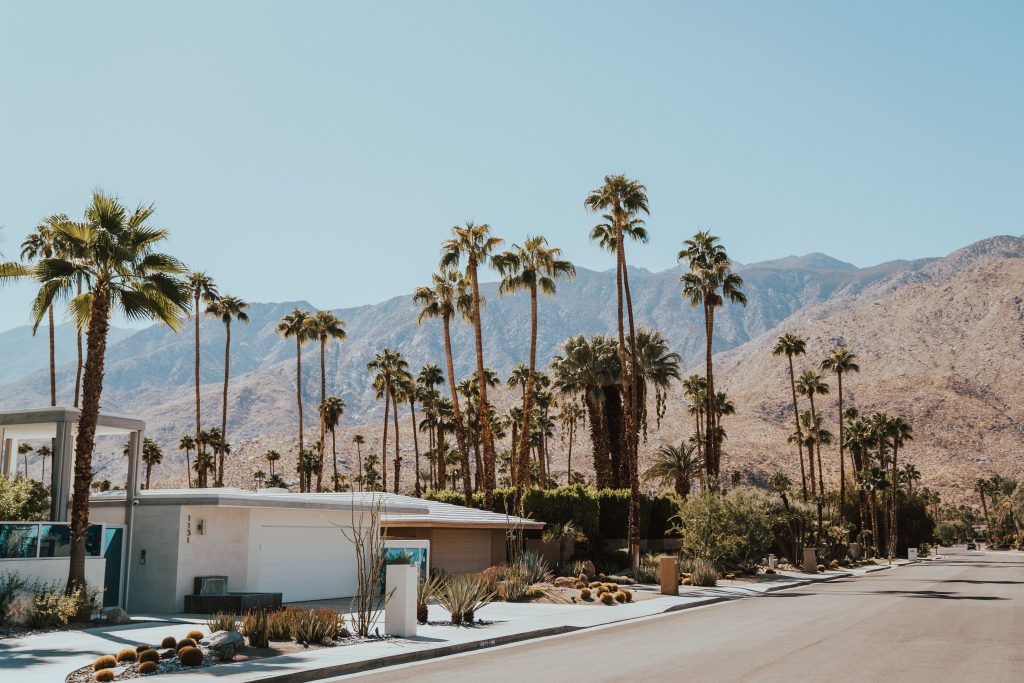 Within the famous Coachella Valley is the desert city, Palm Springs. California is a popular destination year-round, but Palm Springs in the Spring is a must – it's even in the name! Known for being LGBTQ+ friendly, sizzling temperatures and a hot spot amongst the rich and famous, this Californian resort appeals to a range of demographics. 
With the highest average temperatures of anywhere else in the top ten, it is easy to see why Park Springs is a popular spring break destination. Whether relaxing by the pool is your thing, or playing a game of tennis, Park Springs has it all. Enjoy canyon tours, museums, hiking trails and more.
9. The Great Smoky Mountains, North Carolina and Tennessee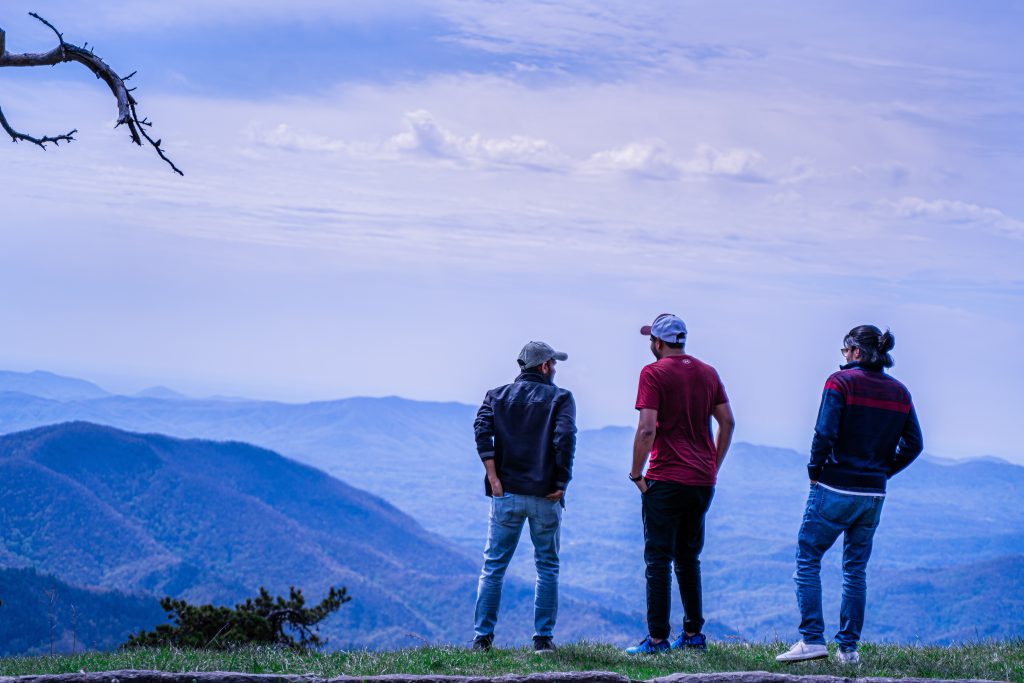 Bordering the southeast of the US, the Great Smoky Mountains can be seen clearly from North Carolina and Tennessee and is one of the highest ranges in eastern America. With over 11 million annual visitors the Great Smoky Mountains National Park is the most visited in the country. The Smoky Mountains come in as the ninth best place to visit this Spring with a whopping 5.2 million views on the social media platform.
As a UNESCO World Heritage Site, this stunning mountain range is a must-visit. The highest peak has an elevation of 6,643 feet and the daredevils amongst us can take hikes to get up close and personal with these incredible heights. With activities such as rafting, guided tours and cave trails, you're never short of things to do. For the Instagram and TikTok lovers, there are a range of idyllic waterfalls and exquisite natural backdrops for you to admire and take snapshots of.
10. Port Townsend, Washington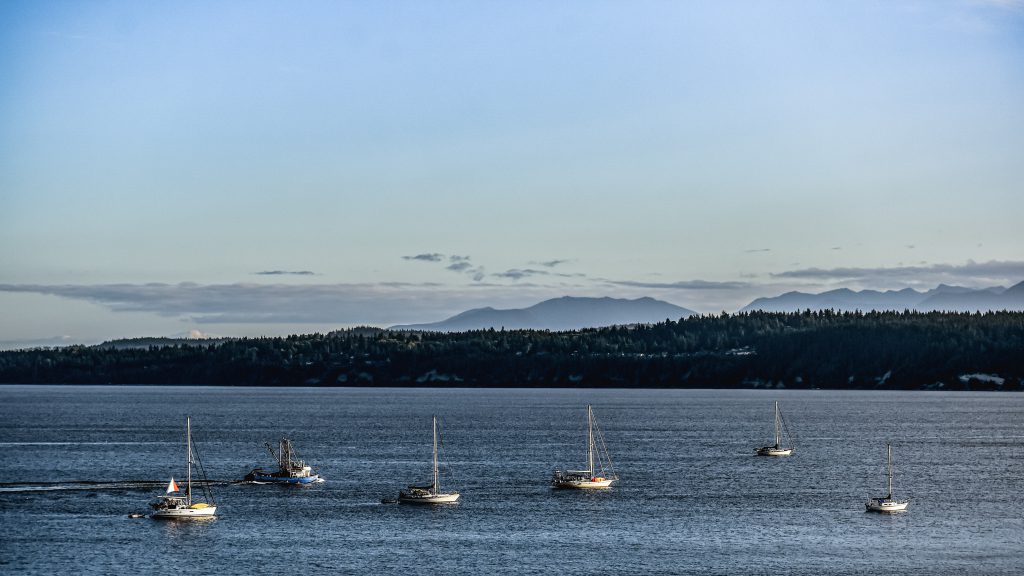 Known for its stunning Victorian architecture, Port Townsend is the tenth best place to visit this Spring in America. Amassing nearly 1 million views on TikTok, users are admiring everything from the breathtaking landscapes and historic seaports to enjoying the mediterranean-esque climate. Explore idyllic parks like Chetzeoka, the farmers market, the marine science center and so much more in this seaport town.
Port Townsend has plenty to offer, from a number of museums for historian lovers to an abundance of trails and scenic walking areas. Dubbed the 'city of dreams' after early speculation that the city would host the largest harbor on the West Coast, why not see if your dreams come true on a trip to this Washington town this Spring.
Moving Abroad?
If you are thinking of moving to USA or relocating to Canada to sure to check our My Baggage's shipping services. You can ship your luggage and boxes door to door with My Baggage. We ship to over 200 countries worldwide with full door to door delivery and online tracking.