New Zealand is the perfect destination for adrenaline junkies. There is something for everyone to experience from bungee jumping, white water rafting, sky diving, canyoning, diving and more!
Scuba dive off Tutukaka coast
Are you ready to explore the deep blue waters off the Tutukaka Coast? Get ready to enjoy some of the best scuba diving you can find in the world. Located off northern New Zealand's Tutakaka Coast, thousands of scuba divers travel here every year to explore the beautiful variety of marine life this coast has to offer. Famed as one of the top ten diving sites in the world, it is a must-see destination for all diving enthusiasts.
Take the leap off the Sky Tower in Auckland
The Sky Tower is a famous Auckland Landmark which makes up the city's skyline. The highest building in the southern hemisphere at 328 metres, it offers New Zealand's only Base Jump by wire. So why not take the leap? Once upon the observation deck, you will be treated to breathtaking views across the city. It may feel like a long way down but this is the ultimate adrenaline rush for anyone looking for the ultimate adventure.
Go White Water Rafting
You have plenty of choices to tackle the rapids in New Zealand. You can explore the underwater Ruakuri Caves or journey down the highest rafted waterfall in the world in Rotura. Not for the faint-hearted, white water rafting is definitely a must when visiting New Zealand. There are plenty of tours and different routes can cater depending on levels of experience.
Bungee Jump
If New Zealand is known for one thing, it's Bungee Jumping. The country offers plenty of choice from destination to type of bungee jump. Best bet is to start off in Queensland and take the leap off the 43-metre high Kawarau Bridge. After easing yourself in gently it's time to hit the 134-metre height of Nevis.
If base jumping in Auckland isn't enough for you, you can also bungee jump off Auckland's Harbour Bridge. I mean, why not, whilst in the city?
Sky Dive from 15,000 FT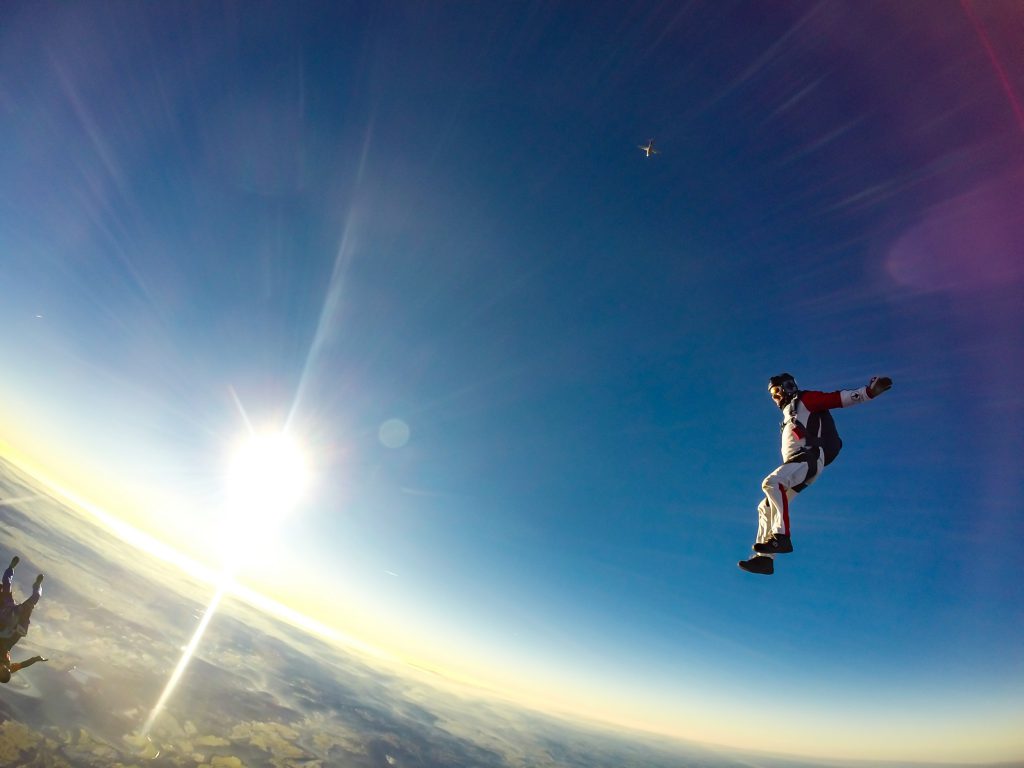 So you've completed a base jump, a bungee jump and now you want to move onto something bigger? Why not a 15,000 feet skydive over Queenstown? You won't have time to be scared, you'll just be taking in all that glorious scenery whilst you freefall at 200km per hour for 60 seconds.
Mountain Bike the Old Ghost Road
If you're in search of the ultimate backcountry mountain bike ride, look no further than the Old Ghost Roadon the South Island's wild West Coast. But you'll need to be fit, skilled and well equipped to tackle it. New Zealand's longest single-track, the Old Ghost Road, resurrects an old gold miners' route between the ghost town of Lyell in the Buller Gorge and Seddonville near the coast. The full trail is remote and challenging, and takes at least two days. However, return trips from both ends are richly rewarding, with scenery and stories in spades.
Heli-Ski in Southern Lakes
The best snow is always the hardest to get to, but if you have a helicopter, there is no such thing. Southern Lakes Heli-Ski will take guests to the best conditions in the heart of the Southern Alps. No lines for the chair lift, just empty valleys of perfect powder ready to have fresh tracks carved through them. With access to over 8,500 square kilometres of terrain, across 11 different mountain ranges and boasting an excess of 600 runs, Southern Lakes Heli-Ski caters for skiers and snowboarders of all abilities.
Go Jet Boating in Queensland
Another quintessential New Zealand adventure activity is jet boating. Queenstown's Shotover Jets wind through spectacular rocky canyons on a breathtaking journey. The Shotover Jet has carried more than three million passengers, hurtling down the Shotover River rapids with squeals of equal parts terror and delight at the full 360-degree spins, twists and tight turns between the grey rock canyons of one of New Zealand's most memorable landscapes.Today, Shotover's signature 'Big Red' jet boats are one of New Zealand's most famous and iconic tourist attractions and widely regarded as the world leader in commercial jet boating.
Go Ziplining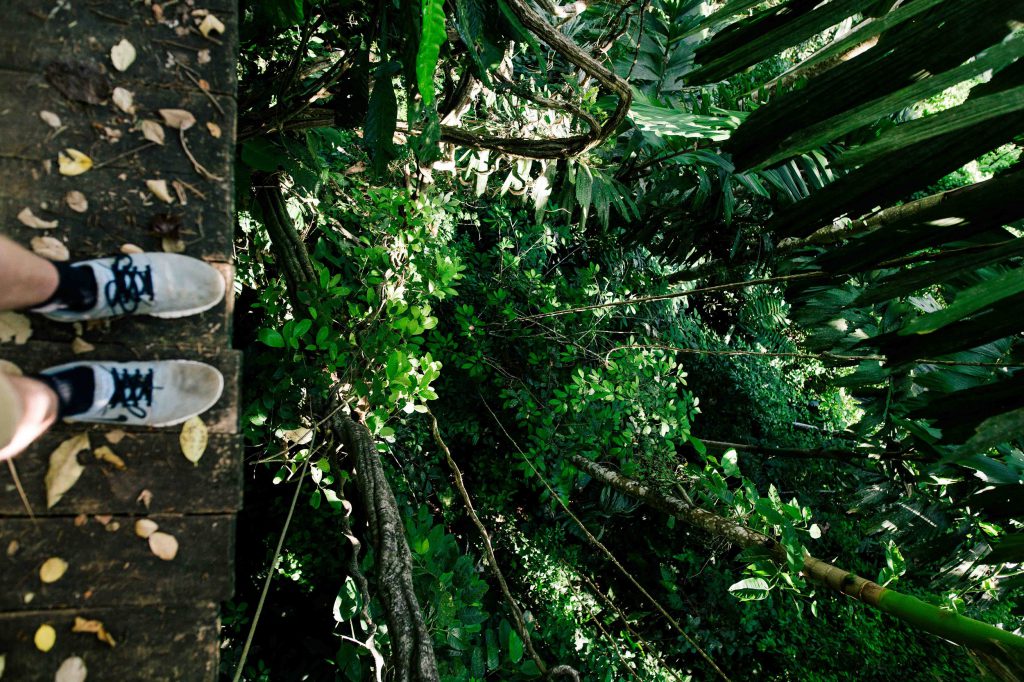 You'll get to experience the rainforest from a whole different perspective up in the canopies. The perfect adventure to take in the beautiful flora and fauna that New Zealand has to offer. Enjoy an early morning tour and take in the lush view of the ferns and sunrise, or why not try it at night and listen to the chorus of birds in the canopies? Get back to nature and get your heart racing whilst you zip through the trees and see New Zealand from a bird's eye view.
Go Canyoning in the North Island
Have you every gone Canyoning before? Canyoning combines swimming, ziplining and abseiling down New Zealand's scenic canyons, of which there are plenty. The ultimate natural adrenaline buzz, why not tackle the Sleeping God Canyon in the East Coast of the North Island? Spend your day surrounded by nature, leap off a 13-metre high cliff, abseil down waterfalls and swim in the cool blue water of the rock pools. This is the ultimate way to get back to nature and enjoy the best of what New Zealand has to offer.
Are you travelling to New Zealand soon? Get a quick quote from My Baggage today!