A Working Holiday Visa is the perfect opportunity for you to experience life in Australia as an expat for a set number of years. It's the ideal way for young people to travel long-term and work in the country they are exploring. The visa can last from 12-24 months depending on your passport and the visa you are eligible for.
If you are a British passport holder you get 12 months on your initial Working Holiday Visa. You have to be between the ages of 18-30 when you submit your application and cannot be accompanied by any dependent children. You will also need to provide proof that you can support your trip or afford a return ticket out of Australia.
Once your Working Holiday Visa is approved you have one year to use it, otherwise, you will lose the visa. If you apply at the age of 30, you have to make sure you enter Australia before your 31st birthday.
Getting work in Australia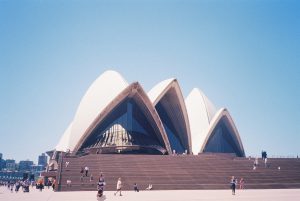 Australia offers one of the highest minimum wages in the world, making it the perfect place to earn a lot of money in a short time frame. You can use this as an opportunity to create a travel fund to explore the rest of Australia or further afield, or you could work casual hours in Australia to escape the stress and pressure of your previous 9-5 job back home.
If you have a specific career path, you can use this as an opportunity to gain international work experience. However, it's important to remember you can only work with one company or employer for up to 6 months. This means that you might have to change jobs, but will give you varied work experience.
How much exactly will I earn in Australia?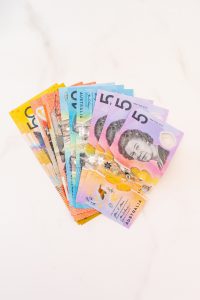 Australia offers a minimum wage of $18.93 per hour, which is plenty of money to live comfortably whilst travelling the country. Below we have put together the average hourly rates for the most popular backpacking industries.
Hospitality: Expect to earn between $18-25 per hour, plus tips.

Coffee shop barista: In Melbourne or Sydney expect $18-$25 per hour.

Bar work: Same as the others you'll expect to earn $18-$25 plus tips.

Sales assistant: Slightly higher wages at between $19-$30 an hour with some great staff discounts available.

Office roles: Working as an admin you can expect up to $20-$35 an hour. If you have previous PR, recruitment or marketing experience you can expect to earn a higher salary than you did at home.

Labour and farming work: If you are an experienced builder or tradesman you can expect to earn over $30 an hour. Farm work really depends on where you are and what farm work you are doing. Cattle farming can pay up to $20 a day, whereas fruit picking wages are only determined by how much fruit you can pick each day.
How To Get Your Second Year Visa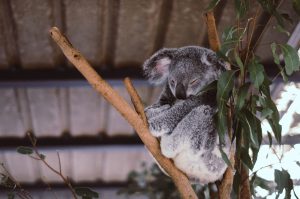 If you want to stay longer in Australia after your first year, then you're in luck. Depending on your passport, you can be eligible for a second year on the Working Holiday visa IF you have completed 3 months of specified work.
Specified work is more popularly known as, 'farm work,' but it doesn't have to take place on a farm. You do have to complete a form of regional work to be eligible for your second year. This will usually be away from the big cities you'll have been familiar with. It can be done in 3 months or 88 days if you work part-time or swap jobs halfway through. Specified work includes jobs like farming, crop picking, fishing and pearling, tree farming, mining and construction. You must complete your three months within your first Working Holiday Visa as any days after this will not count. If you don't complete your farm work in accordance with the rules laid out by the Australian government you won't be to return to Australia on another working holiday visa.
Once you receive your second-year visa you don't have to use it straight away, just make sure you do before your 31st birthday unless your country of origin allows you to apply up to the age of 35.
Remember to keep records of your specified work history, including employment details and payslips as you will need this information when applying for your second-year visa.
How to get a third year working holiday visa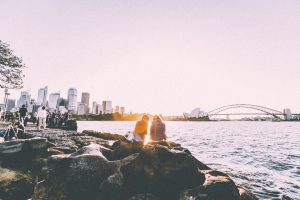 From July 2019, you'll be able to extend your stay Down Under for a third year. However, you will need to complete six months of specified work in your second year. Specified work can be anything from regional farming, construction, surveying to mining or fishing.
How to find regional work in Australia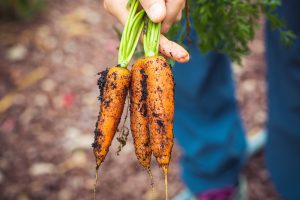 The best way to find out about regional work is through word of mouth. Talk with your fellow backpackers and see if they can recommend any farms, companies etc. You can also find helpful Facebook groups like, 'Farm Work Australia' to search for a range of jobs across the country. There are also agencies you can pay to find your regional work.
Moving Your Stuff To Australia

Once you've finished packing up all of your stuff, you then face the challenge of moving all of your personal belongings to your new home in Australia. It's a daunting task, but it needn't be, we've got you covered!
Thankfully, that's where My Baggage comes in. We specialise in transporting students, expats and holidaymakers belongings all over the world. We're trusted by over 30,000 customers across the globe. You can read more about our services here. You can also check out My Baggage reviews too. Get a quote below!
We hope this article has helped inspire you to embark on your first solo travel adventure. Are you travelling currently travelling in Australia and have a story to tell? Get in touch with us here.