Relocating to a foreign country can be both exciting and overwhelming. With so many unknowns to navigate, it's easy to feel lost in the process. Whether you're moving for work, study, or adventure, it's important to have proper guidance to ensure a successful experience. That's why we've put together a comprehensive guide to moving abroad, covering everything from visa requirements to packing tips, cultural differences to finding housing. With our help, you can make your dream of living abroad a reality!
Preparing for your Move Abroad

Visas and immigration
The requirements vary from country to country and depend on your circumstances. It's inevitable that some form of visa or application will be required.
Your passport, among other documents, must be up-to-date. Other documentation may also be required, such as birth certificates, marriage certificates, education records, tax records, and financial records. 
Researching and arranging your visa as soon as possible is also important – sometimes it takes months, or even a year! This is not something you want to leave until the last minute, so don't put it off.
If possible, we suggest obtaining your visa from the embassy or consulate of your intended destination.
Moving your stuff
Avoid overloading yourself with stuff. Pack up and take with you what you need to begin your new adventure.
Remember transporting large bulky items abroad can be extortionate, and take a long time to get there! Some people also think about taking their own car, however, always considering the costs of first getting it there, plus the relevant import duties and associated costs. In alot of cases it can be more cost effective to purchase it in your destination country. 
There are other approaches you can take such as asking friends or family to take or look after items, or you could sell them before you leave.
The good news is you can ship your Luggage, Boxes & Sports Equipment to over 200 countries worldwide, providing full online tracking. Simply quote and book online 24/7 from the comfort of your own home, and your items will be picked up from your door and delivered!
Property and accommodation abroad
Normally, expats fall into three groups: those who intend to rent accommodation only, those who have already bought a property and those who intend to temporarily stay in rented accommodation and search for properties once they arrive.
Seek out the expertise of a relocation agent, or ask any fellow expats who are already living there to recommend any suitable locations or a local real estate agent.
Prepare to be flexible in terms of your living arrangements, such as that you may prefer to live in a house but an apartment may be the more realistic option if you're going to live near the city. It's also helpful to evaluate how cost-effective the accommodation will be. Furthermore, depending on the length of time of your stay, it will also impact on whether you will be renting or buying. It's essential that you conduct research on factors such as capital tax, property insurance requirements,
Be careful of property scams and such, always make sure you've taken legal advice before signing any contracts or agreements when buying or renting property.
Health
In many countries, you may have to pay for medical care, although emergency treatments in some hospitals may be free of charge. Nonetheless, make sure you have your medical card with you. Private medical insurance may be needed in countries where healthcare is expensive. Before travelling to your destination country, check with your employer about what the health insurance, if any, does or does not cover.
The British Foreign and Commonwealth Office (www.fco.gov.uk) and the U.S. Department of State (www.travel.state.gov) both provide up-to-date information on the health and other risks associated with travel to countries around the world.
Managing your Finances

Employment
In general, you would be more successful in securing a job overseas if you're qualified in specialist or professional fields such as IT, medicine, engineering and management professionals as well as qualified English language teachers. You should research whether the qualification you have previously obtained is still recognised in your destination country. Moreover, if there's a possibility for any further training or additional skills you will have to acquire before starting work.
The European Employment Services website (EURES) at http://ec.europa.eu/eures/ is a useful resource for information on job vacancies within EU countries. Also, check for any advertised posts online from your country's recruitment agencies.
It's also advisable to learn the local lingo. Having some kind of fluency in the local language is beneficial when interacting with your colleagues, superiors and clients.
Cost of living
The first few months should be the time when you are extra careful of all expenditures as well as budgeting for all cost of living until you are sure you start to maintain a steady income. Things that you should be budgeting for will include: alcohol and tobacco, clothing, communication, education, furniture and appliances, groceries, healthcare, housing, miscellaneous, personal care, recreation, restaurants and hotels and transport. We often find that we spend more than we expected, even if we live in a country with a low cost of living. If you are moving abroad to take up a job, find out what benefits you are entitled to that would subsidise your relocation expenses, such as travel or catered accommodation.
The salary offer you are going to receive may be considered high in different countries, and you should take this into account and be realistic about the lifestyle you can afford.
Currency transfers
With the recent events, fluctuations in exchange rates can make a big difference to your income as an expat. Before accepting employment, make sure you're aware of these differences due to the exchange rate. Or the one solution could be that the payment is made in the currency of the country where one will be living and working. The currency exchange rate also affects tourism which may, in turn, affect expats living in the local area. Countries that rely heavily on tourism – often those countries popular with expats – may find that holidaymakers choose to go elsewhere where their money is worth more, which again, may cause the cost of living to rise.
There are many methods of transferring money overseas, such as International Bank Transfers (e.g. HSBC), Cash Machine/ATM Withdrawals and currency brokers. Although for the first two options, you will need to arrange either regular transactions with your bank. But beware of the hefty charges that some banks may exercise.
Taxation
It is always worth taking on professional advice on tax matters, especially in countries where taxation is a complicated matter, this may depend on how much more or less you are required to pay.
You may want to start by taking the income tax rate into account when moving to a particular country. Some countries such as Belgium have an insanely high tax rate of 50% of monthly salaries, whereas countries like Saudi Arabia are exempt from tax. You should always check your liability for tax in your home country for any annual tax returns.
Pensions
A percentage of expats may be retirees – those who have finished working and looking forward to settling down abroad and enjoying a new life. For state pensions, you should ensure that you are entitled to some kind of old age pension when you retire. However, you will not be able to claim this money until you reach the retirement age of the country where the contributions are paid when you move abroad. It may be possible for you to make contributions to your state pension at home even if you are working abroad, so you can still add to your pension fund although you are not in the country.
It is unlikely that any expat worker will be entitled to a state pension from the country that they have been working in unless they have permanent residency status and have been there for a set number of years, making the necessary contributions into the social security system. Any overseas scheme that you wish to transfer your pension to must be approved by Her Majesty's Revenue & Customs (HMRC).
Adapting to your new home

Safety
Make sure to read travel advisories and stay ahead of any news regarding travelling pertaining to your destination. It's vital that you fully analyse the background of your chosen city, for example, the crime rate, the effectiveness of law and order, and the general political and economic stability of the country. Also, ensure that your luggage content is within the restrictions and security requirements before you travel.
Other helpful tips include familiarising yourself with emergency phone numbers, such as the local police department, fire emergency services, and the ambulance etc. And make sure you have an emergency contact locally just in case of any unforeseen circumstances.
Language issues
Despite English being very common in many countries, it's always a good idea to become familiar with the local language to avoid any barriers. Many people learn some of the basics using apps, however you may find it beneficial to contact your destination country's embassy to find out if they have any suitable language courses.
Pets
There is no doubt that pets are an integral part of a family's life, and many people moving abroad will want to bring their pets with them. However, it's extremely important to research whether or not your new country allows pets to be imported and the rules surrounding this. In addition you should double check your pet's documentation, as well as quarantine requirements, vaccinations schemes, etc.
Culture shock
Even if a foreign country's culture may not appear to be all that different on the surface, don't be embarrassed if you wind up breaking some cultural taboos when you first get there. You should be conscious of these distinctions and avoid offending anyone or coming across as insensitive while discussing delicate topics like religion.
Overall, it's no secret that moving can be incredibly stressful, and the negative repercussions can have a major influence on your mental health, which in turn affects your ability to function at work and in your personal life. Take some time to unwind and unwind since moving to a foreign country that is so different from your home country is an adventure to be enjoyed.
Our Ultimate Moving Guides

Our Ultimate Moving Guides are designed to make the entire process as easy as possible! Throughout our guides, you'll find fun facts, as well as important information about the destination, including everything from healthcare to renting, visa requirements to the cost of living… it's all in there!
Most popular relocation destinations: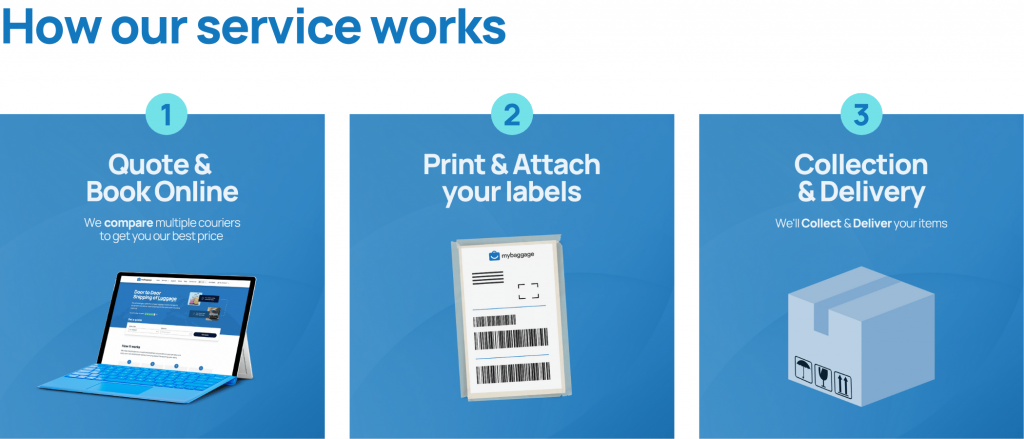 Join the 150,000+ happy customers that have used our service! Quote & Book Instantly or click the get a quote button below.
We're always here to help if you have any questions – check out our support section.
Learn more: