When moving to university, finding the perfect accommodation can be stressful. This applies to all students, but more so if you're a first-year student, as it's a significant transition. Finding the ideal student accommodation that fits your needs is a must as it'll contribute hugely to your overall university experience.
In this guide, we'll explore everything about Student Halls to help make you feel more prepared.
Student Halls are a popular option for many looking to live on or near campus. They offer a vibrant and social atmosphere that makes it easy to meet new people and form lasting friendships. However, due to their popularity, they fill up quickly, and space is often limited. If you're not accustomed to living with many people, you may find this environment challenging at first.

What are Student Halls?
✔

Student Halls, also known as Halls of Residence, are typically large blocks of furnished flats or dormitories, housing hundreds of students.

✔

Some are University owned and others are private. They offer a range of room type options, with others having more facilities than others.
Benefits of Student Halls
✔

Social & Vibrant atmosphere making it easy to meet new people

✔ They are generally located on, or very close, to Campus, meaning you don't have much travelling

✔

Applying for a space in the halls of residence is generally an easy one, with most universities having an easy online application process (if you apply early).

✔ Bills & Utilities are usually included in your weekly costs, making it easier to budget.
Room Facilities
✔ Essential furnishings are included such as a bed, storage and a desk. However, space is very limited!

✔

Some rooms will have a private ensuite, while others may have communal facilities.
Decorating & Guest Policy
✔

Before decorating your room, it's best to refer to the rules in place so you know what you can and can't do.

✔

Most halls allow you to have a guest stay for a few nights at a time, however it's important that you check the policies regarding this.
Internet Access & TV
✔

Generally internet access is included in your costs.

✔

You are usually allowed TVs in your room, however consider the cost of having a TV licence. You can also use your laptop or tablet to stream your favourite TV shows or Movies.
General Rules
✔

Most Student Halls, if not all, have a strict

no-smoking

and

no-vaping

policy in all owned or partnered accommodation.

✔

University halls of residences typically have

very strict rules against keeping pets

. As tempting as it may be to bring your puppy along with you, we would strongly advise against it.

Getting to know others
Moving into halls of residence can be daunting. The average student halls hosts hundreds of students, and you may be sharing your floor with anywhere from 5 to 15 other people. If you're a naturally shy person, this can be challenging, but don't worry – everyone will be in the same boat. To ease the awkwardness, leave your door open while moving in and take the time to get to know your new roommates. The first week is perfect for bonding, with numerous activities that you can all attend as a group. If you don't click with someone, don't panic, as there are plenty of other people to meet in university. Keep an open mind, and you will eventually find your tribe.
Are places in halls of residence guaranteed?
Many institutions will guarantee a place in halls for full-time first year students. Typically, as long as you meet the application deadlines, you'll be guaranteed a spot in at least one of the halls of residence that your university offers.
That being said, it may vary between universities. It's worthwhile checking your chosen university's policy on student accommodation, particularly if you've come through Clearing.
How much does it cost?
The cost of living in halls of residence is determined by several factors, such as the university you attend, the type of accommodation, and the location. En-suite rooms are usually in higher demand and cost more than single rooms with shared bathroom facilities. If you're looking for affordable accommodation, Northern Ireland might be your best bet. On the other hand, London is the most expensive area to rent a room. Check your university's accommodation website for precise pricing details.
Moving out of Student Halls
Your contract will depend on your chosen halls of residence, but students will generally be expected to move out of university halls of residence at the end of their first year. Be sure to read your contract carefully and speak with your accommodation office directly if you're unsure about anything.
What should you bring with you?

Most new university students haven't spent more than a few weeks away from home, never-mind a few months or potentially an entire academic year. It's almost impossible to know what you need to bring with you and what can be left behind.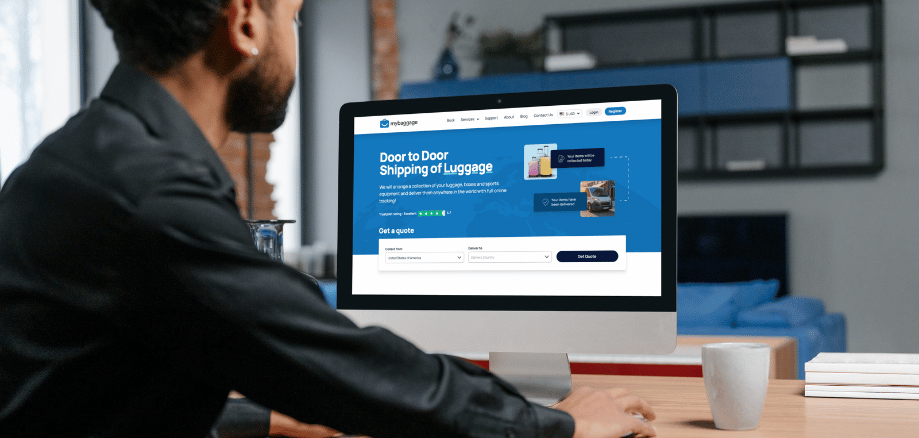 But don't worry, that's where My Baggage can help. Since 2009, we've been the Student Shipping experts, helping thousands of students move to university, wherever that may be. Simply get a quote, and we'll take it from there.
Not sure what to pack? We've got that covered too, check our our Ultimate University Packing List.
---

You might also like:
6 Travel Hacks you need in 2023!