If this week's A-Level Results mean that you have confirmed your place at university – congratulations!
All of your hard work has paid off and you're about to embark on a new and exciting chapter in your life. Take a moment to give yourself a well-deserved pat on the back.
As an undergraduate, this will likely be your very first time living away from home for an extended period of time. It's a pretty daunting prospect, and there's a lot to consider when moving out. If you're moving into university halls of residence, we've answered some of the most important questions to help you feel more prepared for the transition.
Quick-fire tips for living in halls of residence:
If you're feeling shy, leave your door open for someone to pop in and say hi!
Avoid romantic entanglements with your closest neighbours…
Label EVERYTHING.
Make cutlery, pots, pans etc. communal to avoid arguments.
Invest in some earplugs – halls can be a loud place to live.
Save money by cooking together.
Pre-drinking  WILL get messy.
You'll be surrounded by lots of people, all of the time.
If you're sharing a bathroom, bring flip flops. Trust us.
University halls of residence – what are they?
Typically, halls of residence are large blocks of furnished flats, housing hundreds of students. Generally, the bedrooms are organised around corridors or apartments with (depending on the type of halls) a communal kitchen, bathroom, and living space. That being said, nowadays en-suite rooms are increasingly more commonplace.
One of the biggest upsides to university halls is that they are generally located either on campus or very close to it – so you'll likely be able to roll out of bed and into your 9am lecture within 15 minutes, meaning more time in bed, which, y'know, is always a bonus.
The great thing about living in halls of residence is that it's really easy. Typically, arranging your accommodation is pretty straight forward – many universities will offer an easy online application process. Bills are generally included in your weekly costs, so you don't have to worry about managing all of your bills yourself. You'll also be well supported by the university if anything goes wrong. All in all, halls of residence are the perfect option for new students living away from home for the first time.
Are places in halls of residence guaranteed?
Many institutions will guarantee a place in halls for full-time first year students (as well as international postgraduates). Typically, as long as you meet the application deadlines, you'll be guaranteed a spot in at least one of the halls of residence that your university offers.
That being said, it may vary between universities. It's worthwhile checking your chosen university's policy on student accommodation, particularly if you've come through Clearing.
How much does it cost?
The cost of living in halls of residence varies greatly depending on your university, the type of accommodation, and the location in which the accommodation is situated. Typically, en-suite rooms are in higher demand and effectively more costly than single rooms with shared bathroom facilities. Unsurprisingly, London stands as the area with the most expensive rents overall. While on the other hand, Northern Ireland stands as the cheapest.
Check your university's accommodation website for details of the exact costs.
What are the rooms like?
Generally speaking, rooms in halls of residence aren't very big and (most of the time) aren't entirely luxurious. Typically, they come equipped with a single bed, a desk, and some storage facilities. You'll likely have the option between a single room with a communal bathroom, or an en-suite room – the latter being the more expensive option, but one that many students prefer.
Pro-tip: If you're sharing a bathroom with your other flatmates, invest in a trust pair of flip-flops. Trust us. It might just be one of the best things you ever spend your money on.
What should you bring with you?

Most new university students haven't spent more than a few weeks away from home, nevermind a few months or potentially an entire academic year. It's almost impossible to know what you need to bring with you and what can be left behind.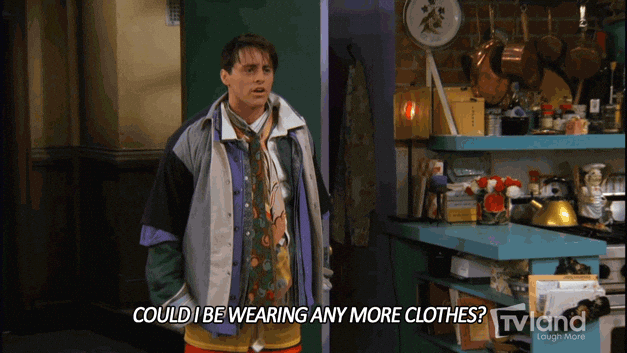 Not to toot our own horns or anything, but we at My Baggage tend to be experts in the field of student shipping, so we happen to know a thing or two about packing for university. If you're not sure where you start, check out our ULTIMATE what to take to uni checklist.
Remember: check which items will be provided by your university. Many student halls will come equipped with kettles, microwaves and irons. You're likely to save a few more pennies than you first thought.
Getting to know your flatmates
One of the most daunting aspects of moving into halls of residence is the fact that you don't get to choose who you live with – you're allocated blocks with a bunch of strangers and told to live together. The average halls of residence will be home to a couple of hundred students, and you could be sharing your floor with anything from 5 to 15 other people. If you're a naturally shy person, this can be as close to hell as you'd like to imagine.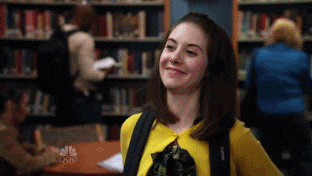 But the important thing to remember is that everyone will be in the same boat. Sure, it'll be awkward at first, but you'll all get over it by the first night out. If you're feeling shy, leave your door open whilst moving in – someone is bound to stop by and introduce themselves. Make the effort to get to know the people you'll be living with – after all, you'll be living with them for an entire academic year. Freshers' Week is the perfect opportunity to get to know everyone with the numerous activities going on that you can all attend as a group.
If you don't get on with someone, don't panic. The people in your halls aren't the only people you'll meet at university. Once you settle into uni life, you'll eventually find your tribe.
Decorating your room
This is something that varies between each and every halls of residence, but generally speaking, you can decorate your room. That being said, it's not a good idea to start drilling holes in the walls or sticking sellotape over paint. After all, it's still a rented property. If you're unsure, check your accommodation's policy on decorating. There are plenty of ways you can make your uni room feel homely without breaking any of the rules.
Inviting guests to stay
Again, this is something that will vary between every halls of residence – however, most accommodations will allow guests. Typically, they will not be allowed to stay more than a few nights at a time. It's always best to check with your accommodation directly before having anyone come to stay.
Internet access and TV
Most student halls will provide internet access, and this will typically be included in your weekly costs – so you won't have to worry about any unexpected bills. Again, if you're unsure, check with your accommodation directly.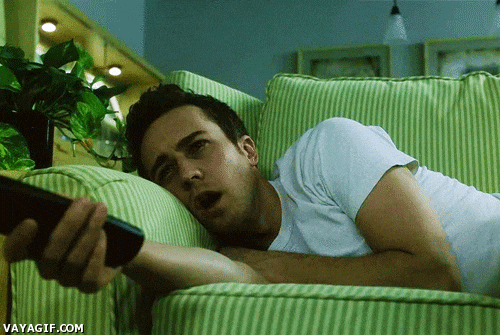 Generally speaking, students will be allowed TVs in their rooms in halls of residence. However, in order to use a TV, you will need to purchase a TV license – and on a student budget, this can be a hefty expense. You can't even split a TV license with your flatmates (except when the TV is situated in a communal area). So while a TV might be a nice luxury, it may be best to stick with Netflix on your laptop and keep the TV for the common room.
Pets
University halls of residences typically have very strict rules against keeping pets. As tempting as it may be to bring your puppy along with you for the university experience, we would strongly advise against it.
Non-smoking
As a general rule, most (if not all) university halls of residence will have a strict no smoking policy. By smoking on the premises, you run the risk of landing yourself a hefty fine – which we're positive you won't want on a student budget.
Moving out of halls of residence
Your contract will depend on your chosen halls of residence, but students will generally be expected to move out of university halls of residence at the end of their first year. Be sure to read your contract carefully and speak with your accommodation office directly if you're unsure about anything.
So there you have it – we hope we've managed to shed a light on university halls of residence for all of you new students. Now, go forth into the brand new chapter in your life. Living in university halls of residence will be one of the most unique experiences of your life, so embrace it with open arms and most importantly, enjoy yourself!
If you still have a few burning questions, contact your accommodation office directly, as they'll be able to advise you on your chosen accommodation in particular.
Read more:
What To Take To Uni – The Ultimate Checklist
7 Easy Ways To Make Student Halls Feel Homely
8 Freshers' Flu Tips All Students Need To Know
8 Tips For Dealing With Homesickness In First Year Of University
The ULTIMATE Guide To Freshers' Week 2016 – What To Expect
Learn more:
International Student Shipping