If you are thinking about doing something interesting this summer and you love traveling, these are 5 essential cities to visit if you want to discover the beauty of Europe.
Budapest, Hungary
In this city, there are a lot of different activities that you could do. It offers a huge combination of different monuments, gastronomy, leisure activities as thermal waters and culture.
If you want to have a spectacular view of the city, you should go to the Citadel. You can also upgrade your experience going for a walk through the park surrounding this monument, and enjoying the fresh air and nature. The parliament is the most emblematic building because of his incredible architecture and location near the river.
The city is divided into two zones by the Danube river: Buda and Pest. A good option is to choose a free tour and explore the differences between these curious neighborhoods plenty of history.
Budapest is considered one of the safest and most beautiful cities in the world, so don't lose the opportunity to get there.
Braga, Portugal
The city of Braga is near Porto, only 1 hour by train, and offers an amazing and friendly atmosphere with lots of parks and green fields to visit.
Founded by Celts and taken after by the Romans, it is host to the oldest Portuguese archdiocese and was the capital of the province of Gallaecia. Inside Braga, there is a castle tower and a beautiful Gothic Cathedral that should be visited. Whether you are a believer or not, you might go to Sameiro Sanctuary, it is a stunning religious monument built with a lot of creativity and passion.
Braga also offers a big amount of high-quality events throughout, where is included the biggest White Night in Europa, with many street concerts.
Florence, Italy
A charming and little incomparable city, where the birth of the greatest masterpieces have taken place. Florence is a museum itself.
One of the best places to go if you are an addict to art, sculptures and paintings. There are museums like La Galleria dell'Accademia, where you can see the magnificent statue of David, or Le Gallerie degli Uffizi, where you can find the famous painting: Birth of Venus.
Not only does this city bring you the opportunity to enrich your cultural knowledge but it also offers a great variety of tasty Mediterranean food. We recommend you going to a very special place called All'Antico Vinaio or to a fantastic restaurant called Zà Zà. 
Krakow, Poland
Krakow is Poland's second-largest city and embraces thousands of tourists every year. Its beauty and its enjoyable people make this city a wonderful place to visit.
The city boasts hundreds of historical buildings, from medieval churches to modern architecture edifices. Two of the most popular ancient monuments are Wawel Royal Castle and St. Mary's Church (situated in the city center).
There are also almost 36 museums around Cracow. Most interesting museums can be The Czartoryskis Museum or Schindler's Factory. Good restaurants are concentrated in the Old Town historic center and most restaurants have country's culinary traditions menus.
Amsterdam, The Netherlands
Amsterdam is considered one of the greatest small cities in the world. It is also one of the most romantic and beautiful cities in Europe.
This city has an incredible amount of bridges and canals that create a relaxing and peaceful atmosphere. Everything is thought for the bikes and every one has its own. Going by bike is also the best way to visit the city if you want an authentic local experience.
It has all the advantages of a big city: extraordinary nightlife, international restaurants and rich culture. Besides, it also has some peculiarities that you might not find in another European city like the coffeeshops and the red light district. Because of that, we consider this city unique.
Travel to Europe Virtually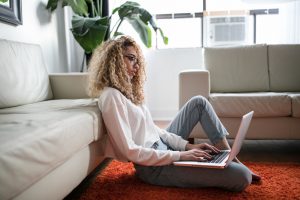 With the current Covid-19 crisis sending Europe into quarantine, many of us have had to postpone our holidays but that doesn't mean we can't enjoy a virtual getaway! Just because we are unable to travel right now, doesn't mean we can't satisfy our wanderlust. Headout from Home is a project that allows you to choose a destination to virtually explore from Spain to Italy, Paris, or London. The choice is yours! Your location will also come with a quarantine kit that includes virtual museum tours, a Spotify playlist, and travel recommendations.