There is nothing like travelling to a different country to escape everyday life, experience a different culture and make lasting memories.
Choosing where to can be challenging, but there's something so captivating about Europe, from its delicious food to its unique architecture, there is something here for everyone!
Check out the 5 places you must visit in Europe!
Lisbon, Portugal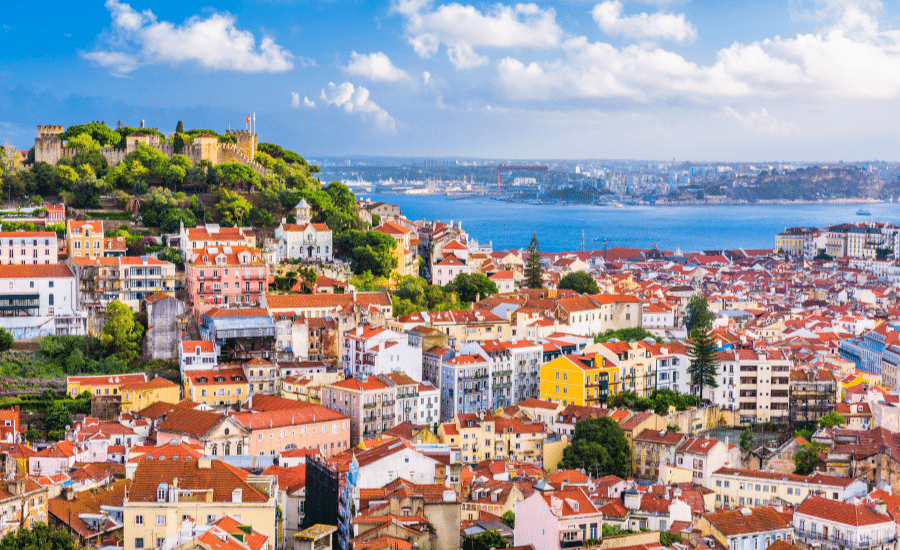 Picture perfect Lisbon, cradled amongst ancient ruins and complete with quirky cobbled streets, you'll find it hard not to fall for this amazing place. With an amazing food and drink scene, along with various historic landmarks, and the iconic yellow tram, there will be plenty for you to see and do.
As a country, Portugal has always been popular with holidaymakers, however, there has been an increase in the number of people relocating there, which is no surprise to us as it's also one of our top cities to work remotely in.
Kraków, Poland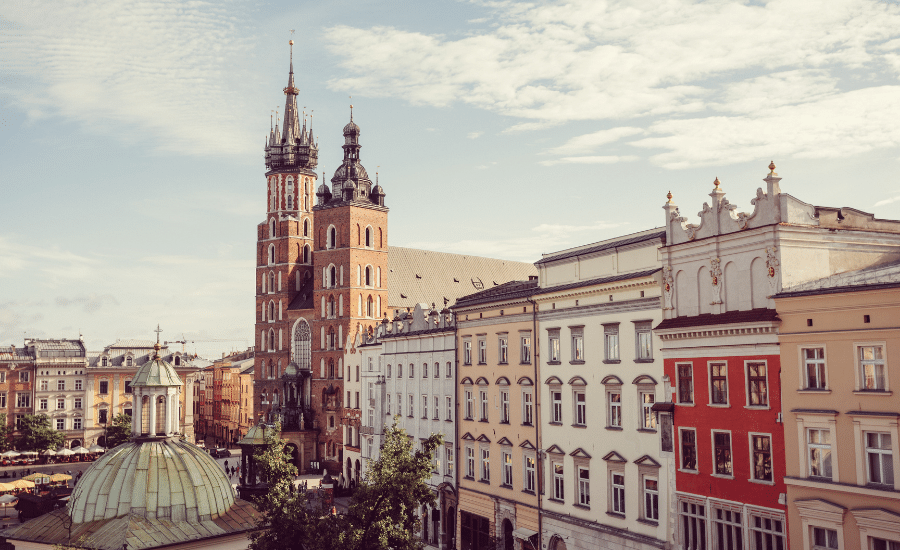 Krakow is a city just bursting with history and charm. This fascinating city is home to medieval squares, showcasing impressive architecture, as well as a lively and vibrant food and drink scene. There is no shortage of things to do whether you're a history buff, shopaholic or just there to get away from reality.
Paris, France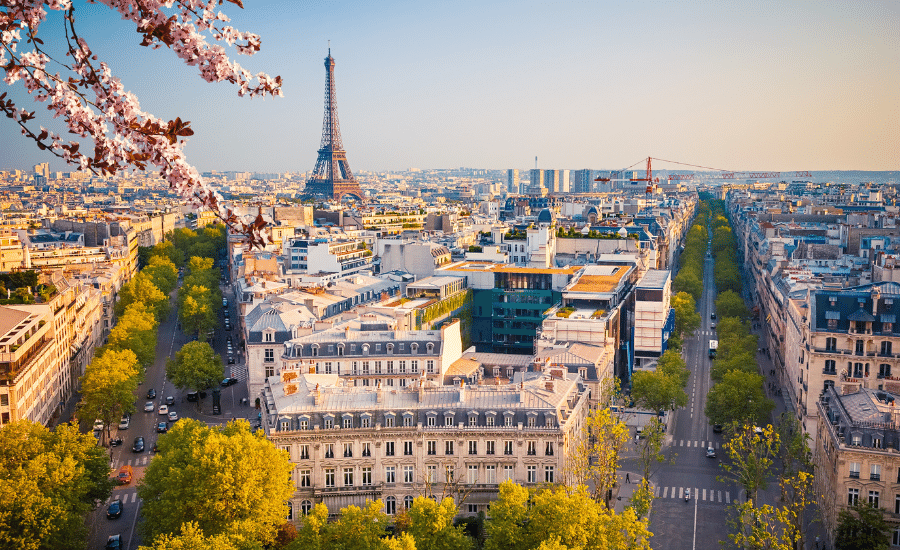 When you think of Paris, what words come to mind? Fashion, romance, history… the list goes on and on. Whether you want to explore, shop, or simply relax, it's the perfect place. The city of lights & sights is home to some world-renowned attractions such as the Notre Dame Cathedral, the Louvre, and, of course, the Eiffel Tower. 
Each year many people choose to move to France to explore the range of opportunities available, to absorb a different culture and way of life.
Barcelona, Spain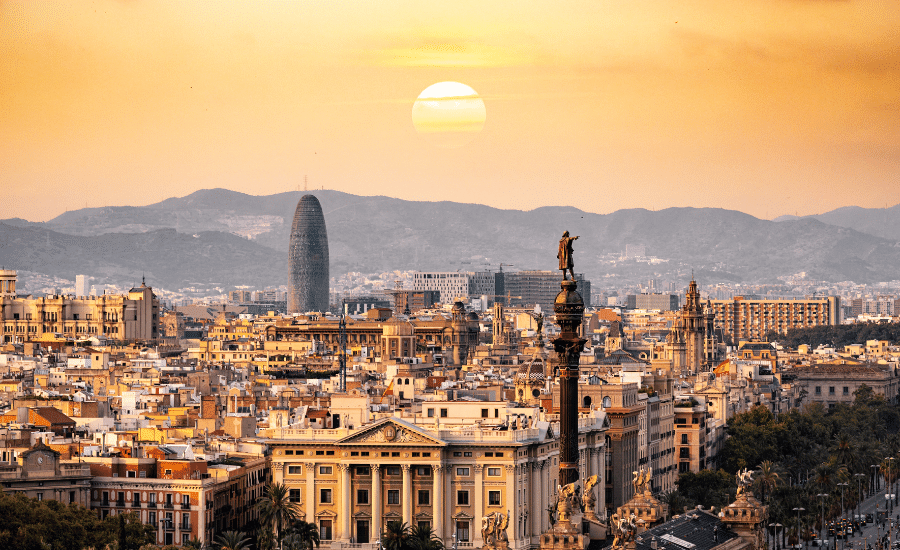 There is something enchanting about the city of Barcelona in Spain. A seaside city full of history, breathtaking architecture, beaches and wonderful people, we believe it's one of the most exciting and beautiful cities in Europe. Not to forget the outstanding food and the choice that is on offer!
The relaxed, yet vibrant atmosphere here draws in holidaymakers, students and many more, including those moving to Spain. Why wouldn't you want to live and work here? It has the perfect work-life balance, and the favourable climate helps!
Florence, Italy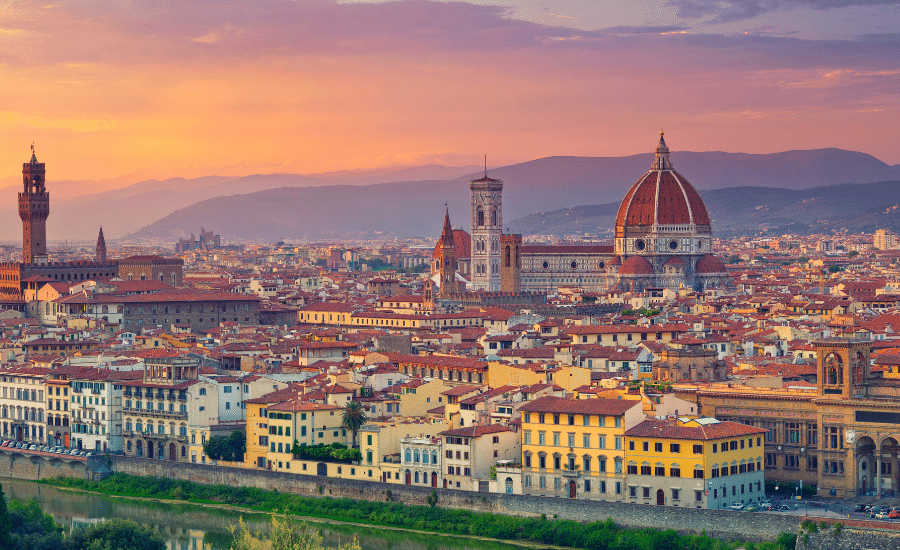 For many, Florence is a top choice when travelling to Italy. This charming and unique place is home to some of the world's greatest masterpieces, including Michelangelo's 'David'. Florence itself is like a museum, it's complete with stunning architecture, including the magnificent and the Cathedral of Santa Maria del Fiore. And of course, the tasty food that you would expect from Italy! 
Are you travelling soon?
If you're travelling soon and want to avoid airport baggage chaos, you need to check out our travel hacks!
Get a quote to ship your luggage, boxes or sports equipment to your destination, allowing you to travel light and stress-free.