What is Luggage Shipping?
Luggage shipping is a convenient method of transporting luggage. A luggage shipping service will collect your luggage and deliver it to your destination. It's available locally and internationally, ideal for those moving abroad, going to university, or simply wanting to travel light on their next adventure.
It can be a more cost-effective and convenient alternative to checking in baggage with an airline.
Who Uses Luggage Shipping?
Anyone and everyone can choose to ship luggage! A luggage shipping service is a useful solution for those who are sending large amounts of luggage, as airlines are typically very expensive when transporting baggage over 20kg. Luggage shipping is practical for students who are moving away from home for college or university, those working, living or travelling abroad for extended periods of time. It is also very handy for expats or those relocating.
Benefits Of Luggage Shipping
There are many great advantages to shipping your luggage with a specialist company, including:
Cost Effectiveness: Luggage shipping is affordable and can be more cost effective than paying excess fees with an airline, or using a removals company.
Convenience: It's a door to door service, meaning your items will be collected from your home, allowing you to travel light.
Delivery Speed: There are many options available, including express services, meaning your items can be delivered in a matter of days.
Safety: Items are sent within a closed network with reputable couriers such as DHL, FedEx or ParcelForce.
Fully Trackable: Full online tracking is provided, allowing you to monitor the progress of your shipment.


What else can you Ship?
Our services go beyond Luggage shipping – we offer so much more! In addition to hassle-free luggage shipping, we also offer door to door shipping of Boxes, Golf Clubs and Bikes.
Why use My Baggage?
My Baggage provides a fast and reliable door to door shipping service that'll save you time and hassle. Our service is available to over 200 countries worldwide, plus, full online tracking is provided throughout. Every year we're trusted by thousands of customers who use our service!
How our service works?
We've made our process as smooth and seamless as possible, allowing you to easily ship your items. Simply quote & book online, print & attach your labels, we'll then collect & deliver your items.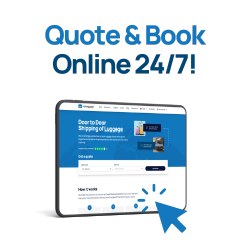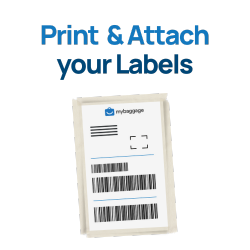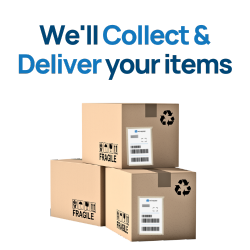 Book with Confidence!
We offer different fares when using our service, offering you greater flexibility. Below we've detailed information about our Standard, Flexi & Super Flexi fares.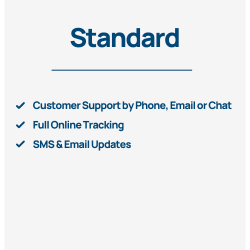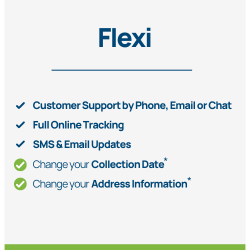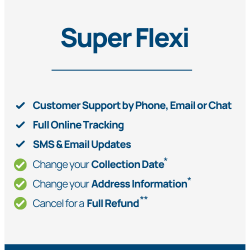 We're always here to help if you need us. The support pages of our website is full of information and tips to help you along the way. You can also contact our friendly and expert customer service team by phone, email or live chat if you require assistance.