June is Pride Month so to celebrate we decided to put together a list of destinations that were LGBTQ+ friendly. We have made strides towards establishing equality in the West and although there is still much to do, there are countries where being Gay is still viewed negatively or even prosecuted. However, some of the biggest and bustling cities and destinations around the world are a Pride paradise with a thriving community and acceptance in the air. We've showcased our favourites below.
Berlin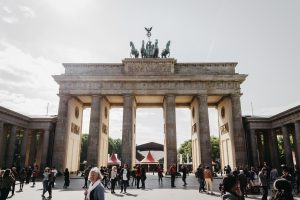 The capital city of Germany has a dynamic gay scene with an infectious open atmosphere that is guaranteed to have you partying to the early hours. Schoenberg is where to go to experience the gay bar scene, with bars, clubs and mini-street carnivals a common occurrence. The city is open, welcoming and offers plenty of activities for same-sex couples. If you want to discover the biggest Pride event in the city, make sure to visit during Gay Pride, also known as Christopher Street Day, for the biggest LGBTQ+ event Germany has to offer.
Ibiza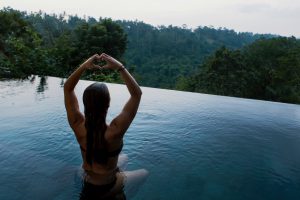 Ibiza offers you untamed nightlife, idyllic beaches and a great variety of LGBTQ+ events throughout the year. Party all night to your favourite DJs, catch up on the rays during the day and unwind by the pool. This island has everything you could ever ask for a beach holiday that also is inclusive and LGBTQ+ friendly. If you want to take part in a spectacular fiesta, head during the island's Gay Pride Festival and enjoy concerts, salsa and take part in the Grand Parade. This is an island that needs to be on your bucket list.
San Francisco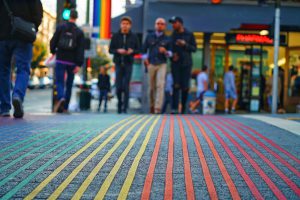 San Francisco is a famous destination known for its history of LGBT activism. The city is often referred to as the gay capital of the world and even boasts the first gay neighbourhood in the USA, known as the Castro District. There is plenty to see and do, from enjoying the vibrant nightlife to learning about the LGBT activist movement that took place here. You will be spoilt for choice!
Barcelona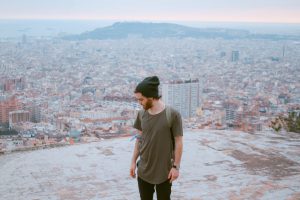 Known as the gay capital of Southern Europe, Barcelona has lots to offer from a thriving nightlife scene to great cuisine and a beach in the city. What's more to ask for? The city's Pride event attracts more than 200,000 people from across the world and is the biggest fiesta celebration in the Mediterranean. With fabulous architecture from Gaudi, plenty of art museums and as much sangria as you could dream of, this is the perfect destination for a weekend break.
Tel Aviv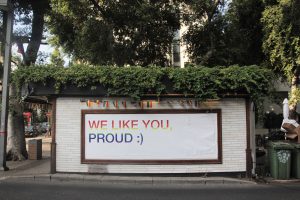 Tel Aviv is known as the gay capital of the Middle East. The city has a famous welcoming LGBTQ+ scene, with 25% of the city's population self-identifying as LGBTQ+! With fine, sandy beaches, Bauhaus architecture and a non-stop party atmosphere, this city offers welcome rest bite for anyone looking for a tolerant location to celebrate their love.
Palm Springs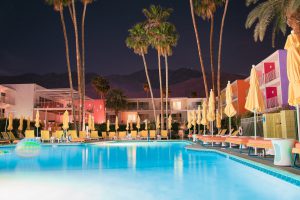 Palm Springs is the perfect hideaway to get away from the bustling city of Los Angeles. Situated in the Colorado Desert, the Rat Pack used to call this city home. It is now an iconic place for anyone who is LGBTQ+ with a substantial community calling this place home. The city has America's first all LGBT city council and also is home to the Dinah Shore party, a famous party for queer women that was made famous by the iconic TV show, The L Word. With guaranteed sunshine, plenty of museums, shopping and hiking opportunities, Palm Springs really is the whole package.
Toronto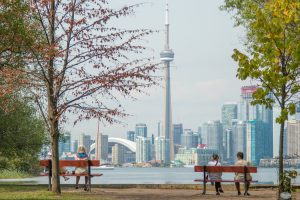 Explore Canada's capital city and largest LGBTQ+ community! This city has everything from great food, buzzing nightlife and the real-life countryside retreat of Toronto Island. Check out the city's gay district, known as, 'The Village,' for some out and proud bars, restaurants and shops. Toronto's Pride Parade takes place in June and is a massive event, attracting up to 1.2 million people every year.
Lesbos

This Greek Island was the birthplace of Sappho, the iconic Greek Poet who wrote about same-sex romances and has since made the island a famous LGBTQ+ destination. It has a long tradition with welcoming and attracting Queer women and has celebrated this with the two-week Eressos Festival, which has been celebrating women who love women since 2000. Not only does this location offer you an accepting space, but it also boasts beautiful beaches, great food and a bustling nightlife.
Copenhagen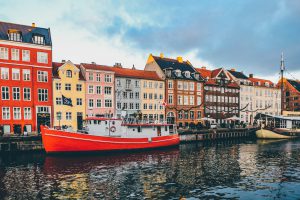 Denmark is an LGBTQ+ friendly destination, that is hosting WorldPride in 2021. The country recognised same-sex partnerships all the way back in 1989 and has LBTQ+ protections enshrined in law. It's capital city Copenhagen offers a vibrant LGBT scene, boasting some of the oldest gay bars in Europe, with some dating back to 1917! With a pumping nightlife, quaint canals, art and design museums and friendly Danish hospitality, Copenhagen will make everyone feel right at home.
Why not ship your stuff to your destination and save time and money on airline baggage fees? Get a quick quote today!
You might also like:
The Top Ten Eco-Friendly Destinations to Visit
Best Trips to Take with Your Mum
How to Travel on a Student's Budget