Travelling solo is one of the most rewarding things you can do. Not only will this experience challenge, inspire and empower you, but it will leave you with memories and friendships that last a lifetime.
As a solo traveller, you have the opportunity to plan your trip to go where you want and do what you want. However, travelling alone isn't always easy and will come with some challenges, just don't let your luggage be one of them. Remember at My Baggage we will ship your luggage straight to your destination so all you have to worry about is planning your itinerary.
To inspire you, we've put together this article on 10 of the best locations for solo female travellers to help kickstart your solo travel inspiration.
Japan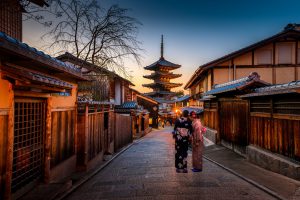 Japan has it all, whether you are looking for UNESCO sites, hiking trails or the best sushi you'll ever eat. It's no surprise it's often the top place for solo female travellers to visit. The country boasts low crime rates and a large and efficient public transport system that is easy to navigate. Even though the language barrier may be daunting, Japan is well suited for the solo traveller, from pod hotels to on-street ramen counters, perfect for grabbing a quick bite.
France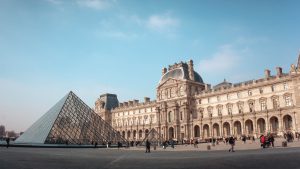 France has a high record of women's rights, with the country successfully closing 80% of its gender gap. In August 2018 the country banned catcalling and street harassment, so it is a female-friendly destination for the solo traveller. There is so much to enjoy, from skiing in the French Alps, enjoying a good wine in Montmartre to checking out the stars and mega-yachts in Cannes. Just sit back and enjoy the journey and take it all in your stride.  
Thailand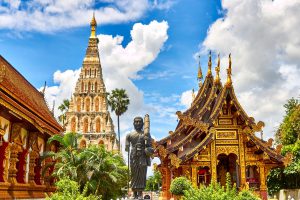 Thailand is the destination to go if you crave adventure and breathtaking scenery. With its idyllic beaches, magical floating markets and national parks, it is the prime country to set out on your first big trip solo. There is a well-established backpacking trail so you will never really be on your own in Thailand. And with reasonable prices and an array of activities, it's sure to be one for your bucket list.
Germany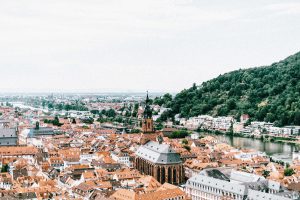 Similar to Japan, Germany has an efficient rail network that allows you to easily move between central cities. From music festivals in the summer to the iconic Christmas markets in winter, there's plenty of stuff going on to give you the opportunity to make friends along the way. What's more, is that even if you aren't savvy in German you will still be able to get by as no matter where you are, many people understand or speak basic English.  
Portugal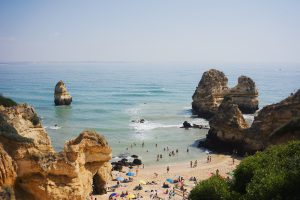 Portugal is a big hit with solo female travellers due to its stunning scenery but also for its track record in regards to women's rights and culture. The country has everything to offer, from the quirky cobbled streets of Lisbon to the stunning 150 beaches of the Algarve, you're bound to find what you're looking for in this beautiful country.
Canada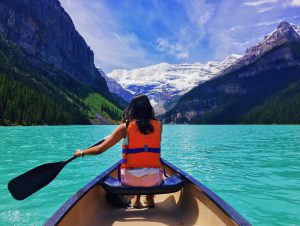 Canada appeals to solo female travellers for its women's rights record, low crime rates and diverse range of scenery from Niagara Falls to the Rocky Mountains. Canada is a great first country to explore as a solo traveller. You don't have to worry about language barriers, the people will go above and beyond to help you and in the cities, there is a vibrant expat scene. If you fancy a taste of Europe in North America Quebec is the best place to go. Montreal boasts quaint cafés a boho nightlife, gothic architecture and French cuisine.
Australia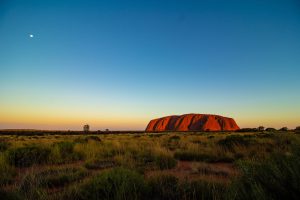 Australia is known for its good vibes. The country has a popular backpacking trail that makes it ideal for solo travellers. It is a place where you will find it quick and easy to make friends. It is perfect for the social solo traveller who wants to enjoy great food, even better drinks and non-stop adventures along the coast.  
Italy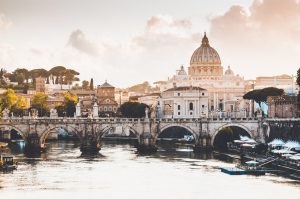 Italy has a culture based on welcoming and providing guests with outstanding hospitality so it's unlikely that you'll find yourself alone often. You can enjoy your day exploring all this country has to offer from outstanding UNESCO world heritage sites, one of a kind architecture and blissful lakes and beaches. Not only that, but Italy is the home of good food, from pizza to pasta to ice cream, this will be the best break you've had in a very long time. All you have to do is arrive.
USA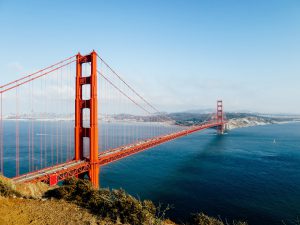 The USA is a vast country offering something for every traveller.  
From the buzz of New York City, the beaches of California to the vast open roads of the Midwest, the US has everything to help a solo traveller to get away from it all. There are so many different types of trips you can explore from adventure travel to a beach holiday or a city break.
Spain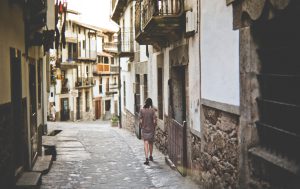 Spain has much to offer, from the thousands of miles of idyllic Mediterranean coastline, copious amounts of sangria, tapas and paella, unique architecture and the gem that is the city of Barcelona.
Remember that dinner starts late here, so you'll have plenty of excuses to stay out all night. Not only that but Spain is rated highly for its women's rights, with Madrid being the first city to officially ban manspreading on public transport.
We hope this article has helped inspire you to embark on your first solo travel adventure. Are you travelling currently and do you have a story to tell? Get in touch with us here.