We have been in business for 10 years, helping 100,000+ customers move their personal effect all over the world, we have travelled more than 150 Million Miles doing so.
Can you believe that My Baggage is now 10 years old, we have been moving bags and boxes around the world for some time now. I thought it would be good to sum up how we got started 10 years ago.
So how did it all start? 
My Baggage started life as Uni Baggage (we rebranded last year) helping students move their personal effects to and from University in the UK, operating only 3 routes. We now have 40,000 international routes available to book online.
My Baggage was formed in Edinburgh when I had issues getting my stuff to and from University and my home in Belfast. I was spending a fortune on excess baggage fees every time I travelled and thought there had to be a better way. So I set up Uni Baggage, a simple website (was just a form to complete) and got a contract with a national courier to ship the luggage within the UK Mainland and Northern Ireland for a fixed price. The total cost to set this up was £500. I advertised the new website among my fellow students using flyers in halls and running Facebook ads. We had the website set up for and fully working March 2010 a few months ahead of the busy end of term period. The orders flooded in from Edinburgh and then further afield, we got some local news coverage in Northern Ireland, which helped grow the brand.
I was manually processing every order as they came in for 2 years until I could afford to develop automation tools, this was while attempting to study and finish my final 2 years of Uni, which I managed to do and graduated with a degree in Structural Engineering.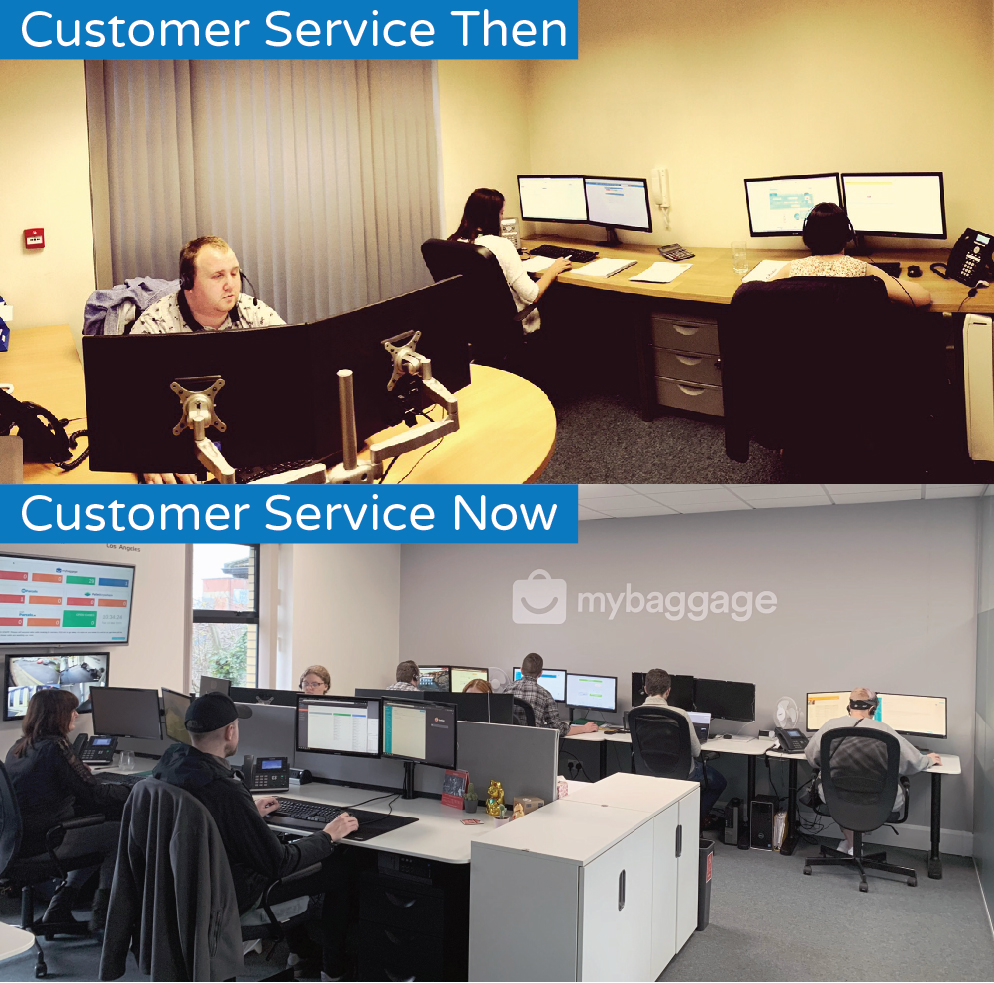 After 2 years of running Uni Baggage in Edinburgh while at Univerity I relocated my small venture back to Belfast and this is when I really started to take the business seriously and grow it internationally, I took on some staff (so I did not have to process orders every day myself) to help with customer service, most of the marketing I did myself (focusing on SEO and some paid media) and the web development was outsourced until we could afford a full-time developer. Since its first year, we have grown My Baggage's revenue 100 times in 10 years, and the rest is history!
My Baggage is bootstrapped with no external funding or investments, only the £500 that was used to fund the first website 10 years ago and it now produces millions in revenue each year.
Future Plans
We have launched in USA, Ireland and soon in Australia, we have really grown our team in Belfast over the last 18 months. We have big plans to keep the business expanding. The way people travel has changed over the last few years, with people moving and living in more countries than ever before and hopefully, My Baggage is able to help them move their personal effects wherever they may go.