After what seems like forever, results day is here. It's time to breathe! 
It's a day of mixed emotions, and a cause for celebration, particularly if you have got the results you were hoping for. However, the realism of it all can come creeping up, stressing you out about what to pack, how to transport it to your new home and then of course getting yourself there. But don't worry, My Baggage can help you!
Firstly, if you haven't worked out what to pack, you need to check out our Ultimate Checklist, it'll keep you right about everything you might need. 

Once you've decided what you're taking with you, we'll help you get it there.
By booking with us, you'll have one less thing to worry about when making your journey. You can travel without heavy luggage weighing you down! We offer door to door collection and delivery, so you don't even have to leave the comfort of your own home.
We ship Luggage, Boxes & Sports Equipment from Northern Ireland to the Mainland UK, with full online tracking. Plus, to give you that extra peace of mind, My Baggage will keep you updated from the moment you place your booking until the moment your items arrive safely.
We also ship beyond the UK to over 200 countries worldwide.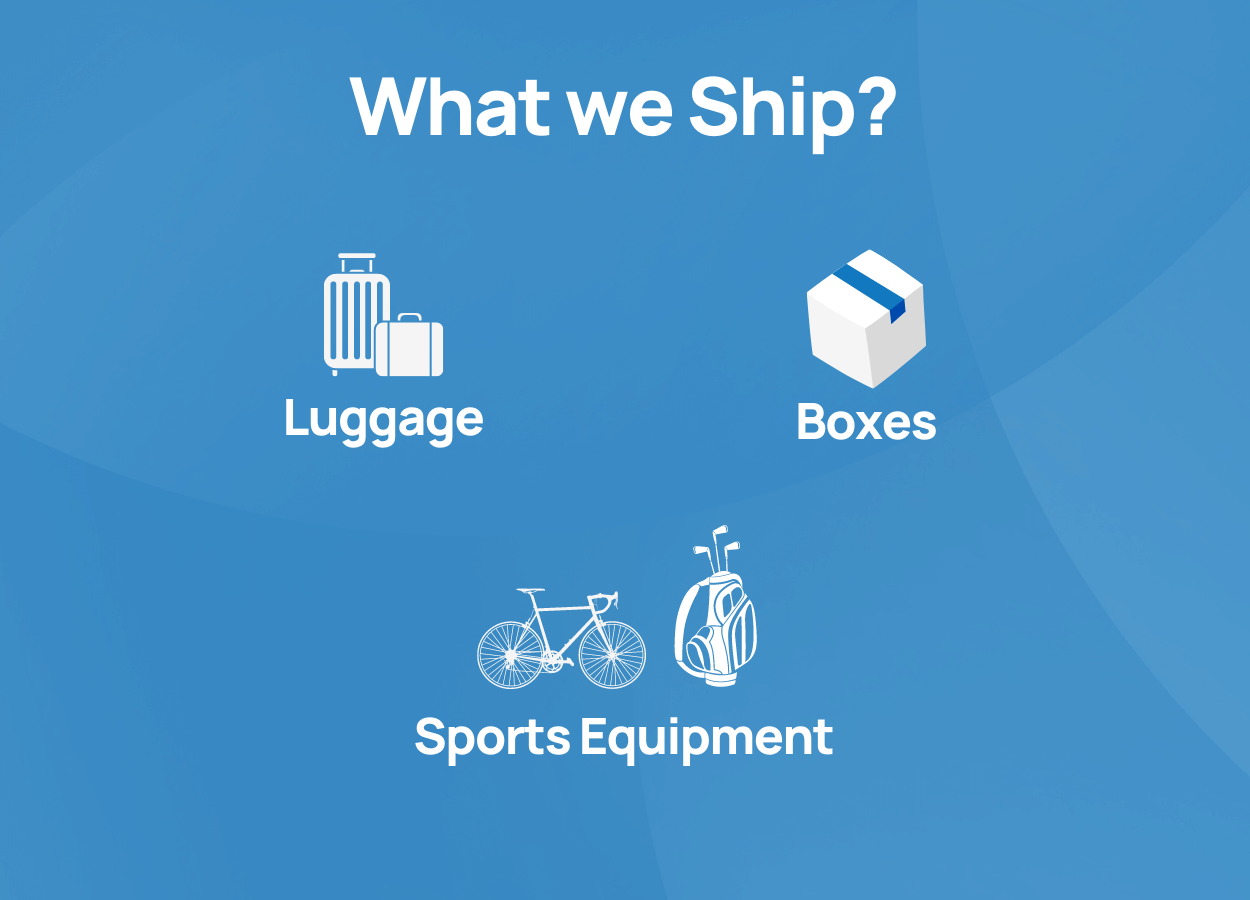 We've made the process as smooth and seamless as possible, allowing you to relax and not have to worry about transporting your items. Whether you're taking your worldly belongings or just the bare necessities, we'll take care of it.
Get an instant quote here.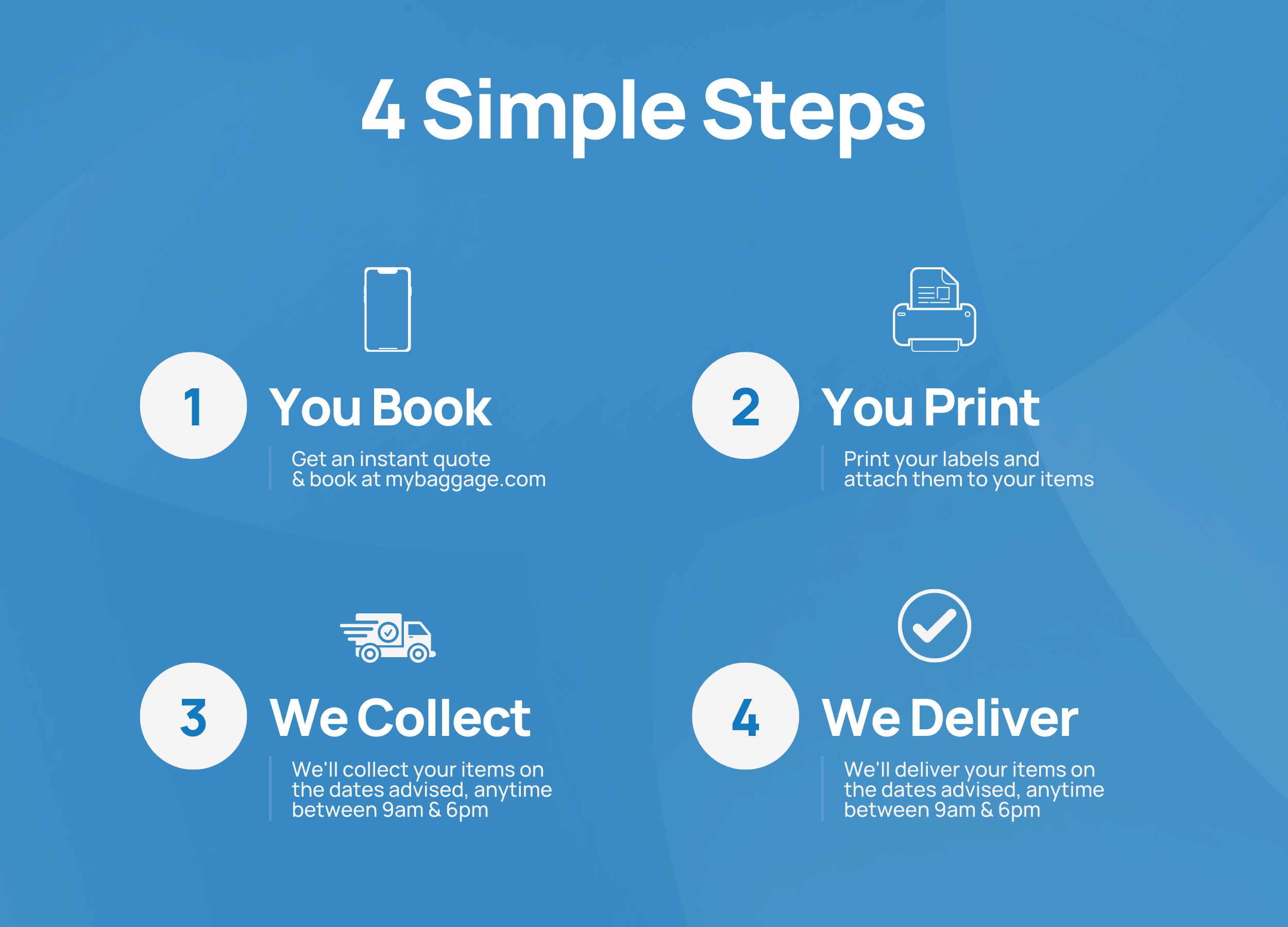 Once you've got your stuff packed, and your booking with My Baggage made, it's now time to think about getting yourself there. Now, we can't get you there but we can certainly guide you and point you in the right direction.
Below we've included useful information detailing the key domestic routes available to you from Northern Ireland. And just think, you'll be travelling light knowing you're belongings are taken care of.
Additionally, we've included some useful links:
Fly from City of Derry Airport
Fly from Belfast International Airport
Fly from George Best Belfast City Airport
Sail from Belfast
Sail from Larne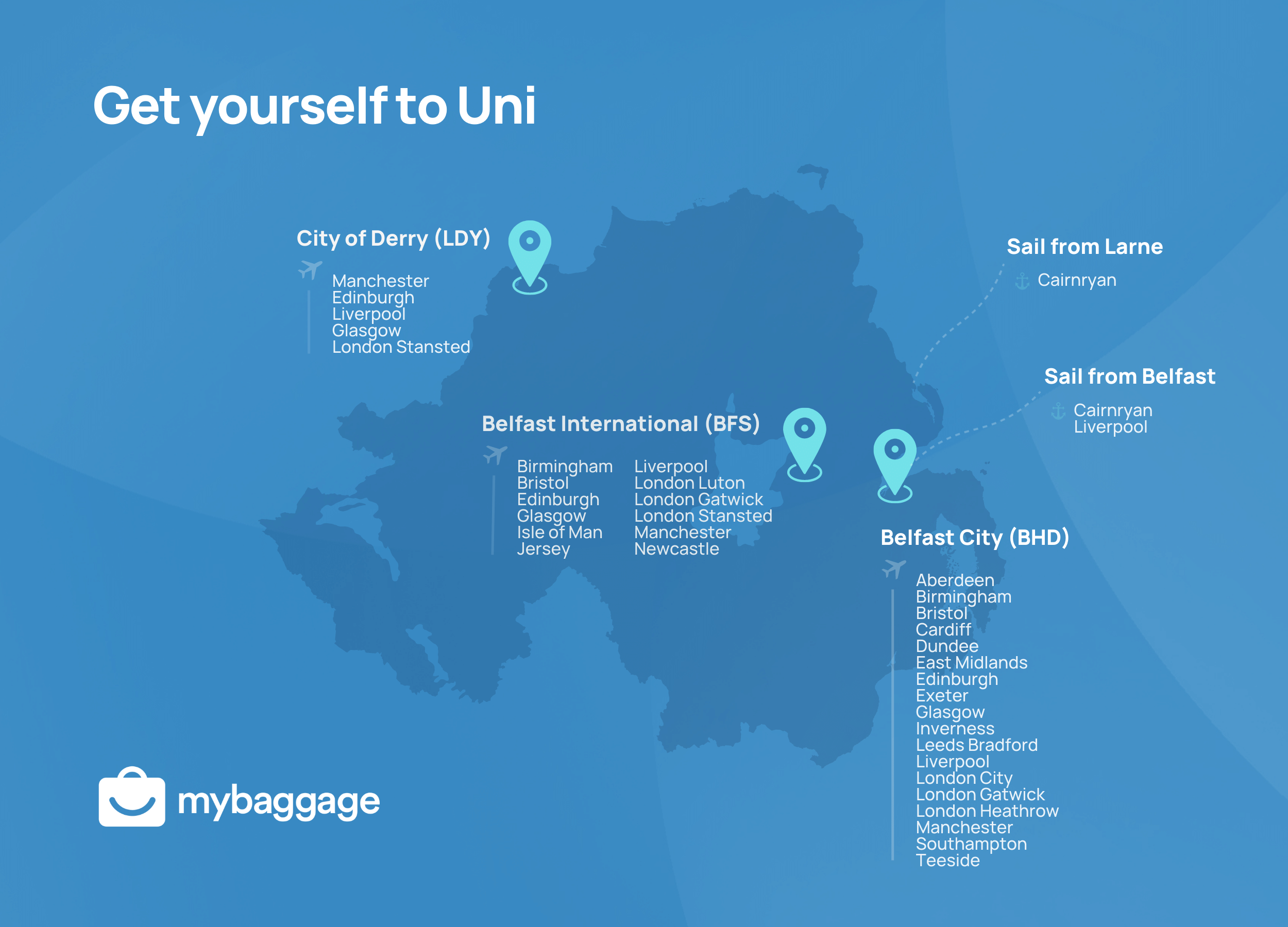 We're so proud to have been trusted by over 125,000 customers. We have more independent positive reviews that anyone else, scoring 4.7/5 on TrustPilot. Don't just take our word for it, check out our 17,000+ reviews!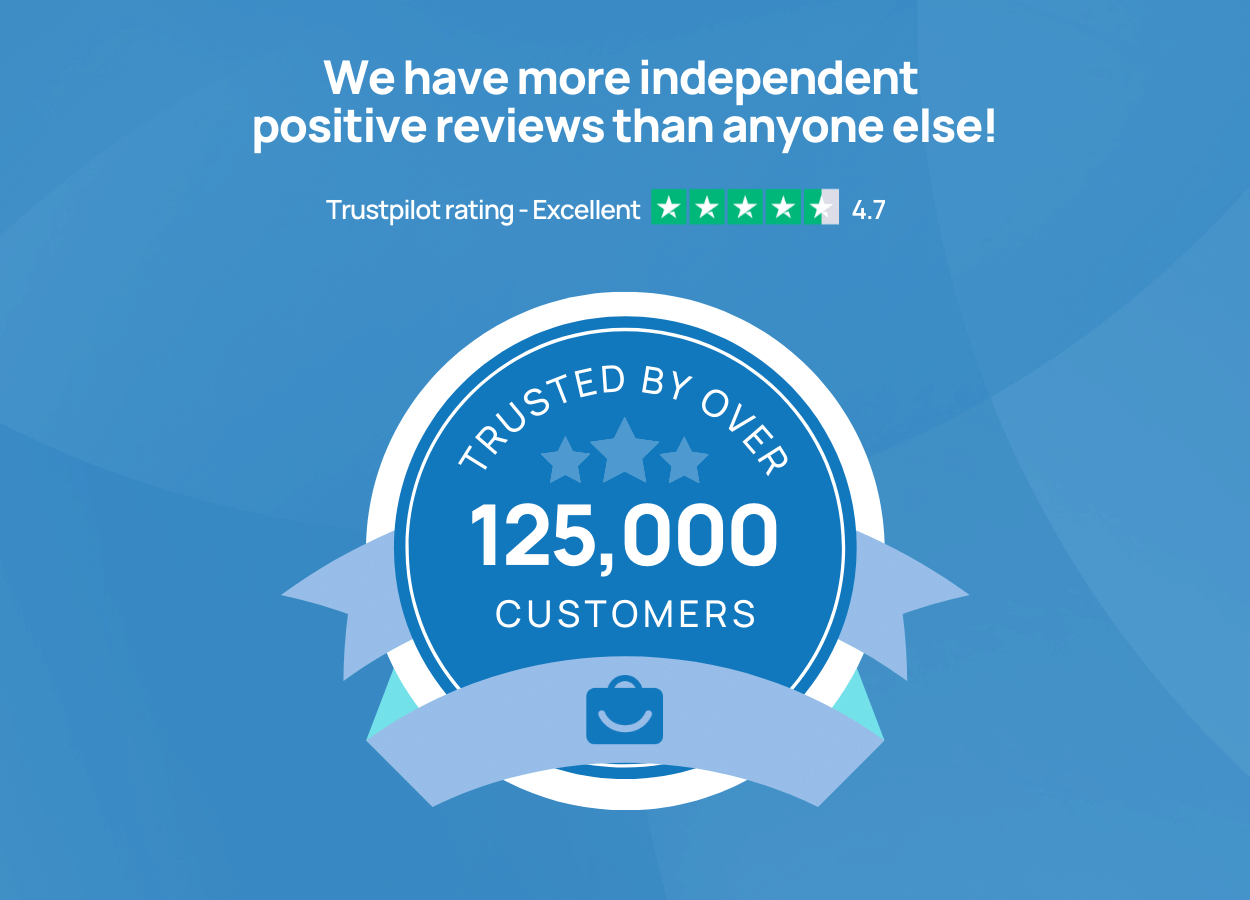 ---
---
You might also like:
6 Travel Hacks You Need in 2022