With restrictions easing, many of us are now dreaming of a holiday in the sun, but what are the current guidelines around travelling? Where are we able to visit and most importantly do we still need to quarantine for 14 days upon our return? In this article, we cover everything you need to know about travelling abroad right now.
The latest news about travelling abroad right now
From Friday 10th July, restrictions on travel into and out of the UK are being eased. The government has released a list of 59 countries that have been given a green or orange ranking. This means you will now be able to travel to them without having to self-quarantine upon your return. So, yes you can start to plan a summer getaway!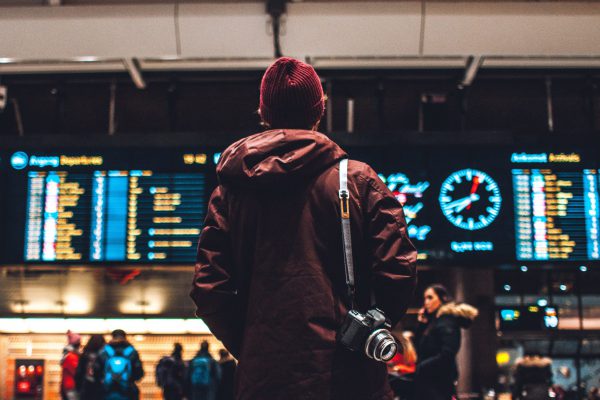 Where can we travel abroad without having to self-quarantine?
The countries included are:
Antigua and Barbuda, Aruba, Ascension Island, Australia, Austria, Barbados, Bonaire, Brunei, Sint Eustatius and Saba, Cambodia, Cook Islands, Croatia, Cuba, Curaçao, Cyprus, Czech Republic, Denmark, Dominica, Falkland Islands, Faroe Islands, Fiji, Finland, France, French Polynesia, Germany, Greece, Greenland, Grenada, Guadeloupe, Hong Kong, Hungary, Iceland, Italy, Jamaica, Japan, Laos, Liechtenstein, Lithuania, Macau, Malta, Mauritius, Malaysia, Monaco, Netherlands, New Caledonia, New Zealand, Norway, Poland, Réunion, Samoa, San Marino, Serbia, Seychelles, South Korea, St Barthélemy, St Helena, St Kitts and Nevis, St Lucia, St Pierre and Miquelon, St Martin, St Maarten, Sri Lanka, Switzerland, Taiwan, Trinidad and Tobago, Tristan da Cuna, Turkey, Vatican City, Vietnam.
*Spain (including the Canary Islands and the Balearic Islands), Andorra, Luxembourg, The Bahamas and Belgium has since been removed from the list and you will be required to quarantine for 14 days upon return.
The government will lift all but essential travel guidelines to these destinations for residents of England. If you are wishing to travel to them, it is important that you read up on these countries current tourist policies as some countries will have their own restrictions. New Zealand, will require you to self-isolate upon arrival. Cyprus is not allowing anyone to enter who has been in the UK for the past 14 days and Austria who will require you to self-isolate unless you have a medical certificate with a negative Covid-19 test result.
There are some notable destinations that have been left off the list, namely the USA which has seen huge spikes in the virus and its northern neighbour Canada. Countries in Africa, the Middle East and Asia have also not been included. Most of South and Latin America has not made the cut either. It's expected that as the virus rates in these countries ease that they will be able to be added.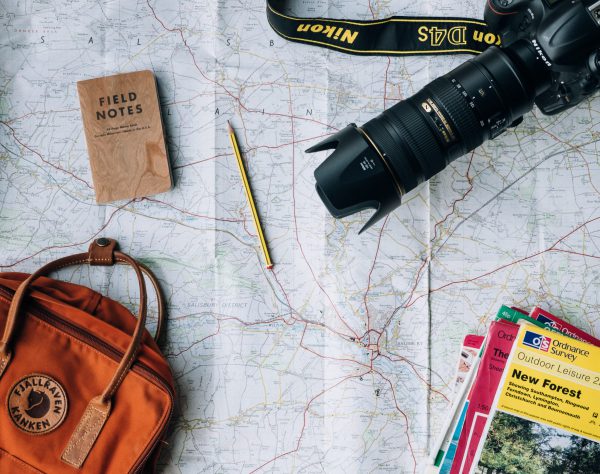 What's the news for other regions in the UK?
The current easing of travel restrictions has been a devolved issue.
In Scotland, they have added 57 destinations to the list, which you will be allowed to travel to without having to self-isolate.
In Northern Ireland, the government has announced the same guidelines as England will now apply.
In Wales, they have announced the same guidelines as England will now apply.
Ireland announced its rules on July 20th with a list of green light destinations where you won't have to quarantine, they are;
Cyprus, Estonia, Finland, Gibraltar, Greece, Greenland, Hungary, Italy, Latvia, Lithuania, Malta, Monaco, Norway, San Marino, Slovakia.
Are these guidelines subject to change?
Since the UK guidelines have been announced some countries have been removed from the list, causing a lot of stress and upheaval to those currently holidaying there.
It's important to note that all travel recommendations are subject to change and that if there is a localised outbreak or increase in the R number of a country that the government can remove them from the safe list without notice and you will be required to quarantine upon return.
Are there restrictions for cabin baggage?
When airlines resumed flights from the UK in June, the Department of Transport urged passengers to not bring cabin bags onto the aircraft. Airlines responded by recommending that people limit the amount of hand baggage that they bring onto their plane, but have not outright prohibited it. They have not waved costs for placing items in the hold and the standard charges still apply. The UK government has not made this mandatory and has not forced airlines to ban cabin baggage as of yet. The current advice is only advisory.
The current UK guidelines recommend that if you are flying you should:
Wear a face covering at all times
Remain seated as much as you can
Follow all instructions and guidance from the cabin crew
Use contactless payment and avoid handling cash
Be mindful that food and beverage services may not be operating
If you are feeling unwell alert the cabin crew asap
Wash your hands frequently after travelling or use hand sanitising gel
Italy had previously banned taking cabin baggage onto planes in June, but since July 15th they have lifted this ban and passengers can once again take cabin baggage providing it adheres to the measurement restrictions, into the cabin. When entering a plane bound for Italy or coming out of Italy, jackets and smaller items must be placed in single-use sterile bags which will be provided by the cabin crew. Aircraft passengers are required to wear face masks at all time.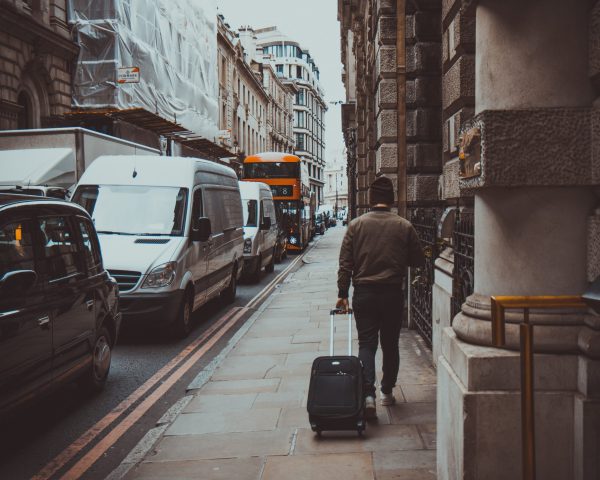 COVID-19 Travel Restrictions by Country
Countries closed to visitors:
American Samoa, Canada, Guatemala, Honduras, Colombia, Venezuela, Guayana, Suriname, French Guiana, Peru, Bolivia, Chile, Argentina, Paraguay, Uruguay, Morroco, Alergia, Mauritania, Niger, Nigeria, Benin, Togo, Ghana, Guinea-Bissau, Republic of Congo, Central African Republic, South Sudan, Uganda, Somalia, Madagascar, South Africa, Zimbabwe, Botswana, Namibia, Angola, Saudi Arabia, Yemen, Oman, Syria, Georgia, Armenia, Azerbaijan, Turkmenistan, Tajikistan, Kyrgyzstan, Mongolia, India, Sri Lanka, Nepal, Thailand, Myanmar, Laos, Vietnam, Malaysia, Indonesia, Philipines, Fiji, Vanuatu, British Virgin Islands, Panama, Israel, Bhutan, Brunei, Singapore.    
Countries partially open (with restrictions for certain nationalities and quarantine measures in place):
USA, Greenland, Iceland, Cuba, The Bahamas, Costa Rica, Norway, Sweden, Finland, Denmark, Russia, Estonia, Latvia, Lithuania, Poland, Germany, Italy, France, Spain, Portugal, The Netherlands, Belgium, Switzerland, Austria, Czech Republic, Hungary, Croatia, Romania, Bulgaria, Greece, Cyprus, Bosnia and Hertzagonia,  Slovakia, Turkey, Iraq, Iran, Pakistan, Uzbekistan, Kazakstan, China, Bangladesh, Cambodia, Taiwan, North Korea, South Korea, Japan, Papa New Guinea, New Caledonia, Australia, New Zealand. 
Countries reopening soon:
Jordan, Puerto Rico, Belize, El Salvador.
Countries with no restrictions:
The United Kingdom, Ireland, Slovenia, Serbia, Kosovo, North Macedonia, Belarus, Ukraine, Kuwait, Lebanon, Afghanistan, Egypt, Eritrea, Kenya, Tanzania, Zambia, Gabon, Burkino Faso, Liberia, Sierra Leone, Brazil, Mexico, Nicaragua, Haiti, Jamaica, Ecuador, Solomon Islands, Federated States of Micronesia, Antigua and Barbuda, Barbados, Dominican Republic, Saint Vincent and the Grenadines, Turks and Caicos, The Maldives, 
Why not use a luggage shipping alternative?
If you don't want to wait for your bags at the carousel, why not ship your items with a luggage shipping service? My Baggage offers an easy option for transporting luggage for students, ex-pats and holidaymakers to over 200 countries around the world. During the current global pandemic, we are helping families and friends connect by sending care packages, luggage and more. We offer a contactless door to door delivery service, shipping your items from your home direct to your destination, keeping your safety in mind. Why not get a quick quote below or learn more about it here.