Summer is right around the corner and after a long, hard year of studying we think you deserve a pretty spectacular holiday…
So we've decided to enlist the expert advice from our friends at Student Universe. They are a leading travel booking site for students and they have the best tips for finding low cost holidays and have put together some great ideas for you this summer.
Enjoy!
Top 5 Student Destinations To Visit This Summer
1. Shanghai
Visit Asia this Summer! With flights lower than £400 and accommodation relatively cheap, Shanghai has to be one of the best travel destination on a student budget. If you love adventure, architecture and art then Shanghai is the place for you. You don't have to worry about breaking the bank in this magnificent city as you can expect a variety of authentic cuisine for less than £5. What are you waiting for?
2. Peru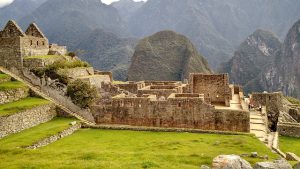 If you're looking to spice up your life this summer, then you need to head down to Peru. With so much culture, your first stop in Peru should be Lima as it is one of the most historical cities. Make sure you bring your dancing shoes as the nightlife is excellent with so much clubs, bars and restaurants you'll be spoilt for choice. However, if you're looking for a calmer night head down to Cusco for trek to clear your mind and take in beautiful landscapes.
3. Miami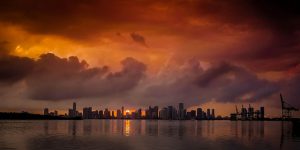 Welcome to Miami! If you're looking for some fun, sea and sand Miami is the place for you. Whether you're an explorer or adventurer you'll be able to ride some waves, go rock climbing or just chill at the beach bars such as Shore Club and Delano. Miami is famous for its nightlife so get your friends together and head down for some USA fun.
4. Amsterdam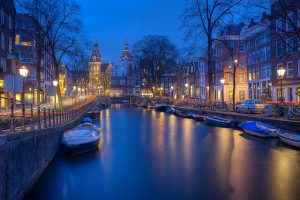 If you're looking for affordable and fun, then why not check out Amsterdam. This student mecca should be at the top of your bucket list this summer. With numerous festivals and events taking place such as the Vondel park which has an astonishing 10 million visitors a year there no reason why you shouldn't visit. With a variety of canals, coffee shops and people on bikes, you are bound to find a little something for everyone.
5. Dubai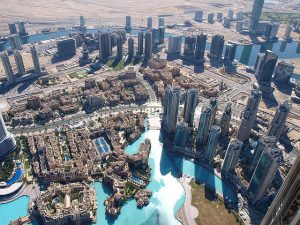 If you don't mind high temperatures then you should visit Dubai, here you can check out its biggest indoor ski center, go quad biking in the deserts and shop till you drop in the world'd largest shopping mall. If this doesn't impress you then you don't want to miss Dubai's Summer Surprises festival, where you can expect dramatic discounts, raffles and fireworks. Shop till you drop
This blog was written by the guys over at StudentUniverse, bag a bargain on flights, hotels and tours to and make this summer a special one!
You might also like:
4 Tips for Landing Your Dream Internship
6 Tips For A Successful Internship
International Student Shipping