Partner with My Baggage
It's a win-win: earn commission and help your followers with worldwide, convenient door to door luggage shipping. Our customers are made up of frequent travelers, expats, students, and people relocating abroad. 
What is it?

The My Baggage referral scheme couldn't be easier, invite your friends, fans, readers, and more to My Baggage and they will get $10 (£5/€8) discount off their first order, and you will then also receive a payment of $10 (£5/€8) once they have placed an order. All tracked online.
USD – They will receive $10 off and you will receive $10
EUR – They will receive €8 off and you will receive €8
GBP – They will receive £5 off and you will receive £5
All you need to do is share your unique code or link on your website, blog or social platforms, the more orders you generate, the more money you make – it's that easy! You can set your currency to suit your followers and friends. You can read more about My Baggage and what it is all about here.
How it works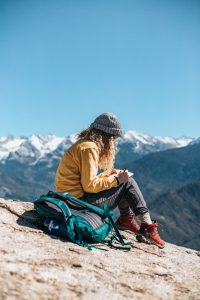 Top reasons to join.
✅ Get rewarded to promote one of the top companies in Door to Door Luggage Shipping.
✅ Receive highly competitive commissions.
✅ Gain access to a full range of assets including banners and images to help promote your code.
✅ Completely free to join, your unique code is already waiting for you.
✅ Payment via PayPal in GBP, Euro or USD. Minimum cashout of £50/€50/$50 required.
✅ Credits can also be used towards My Baggage services if required.
Think it sounds good?
Click the button below to register for free and to get your unique code to start earning some money!