Do you want to teach English abroad in 2019? Teaching English is the perfect way to earn money whilst travelling the world, making new friends and immersing yourself in a new culture. Once you have gained your TEFL certificate then your next step is choosing where in the world you can go. From the busy cities in China to getting off the beaten track in Georgia or maybe topping up your tan on the sunny Mayan Riveria is more your style?
From up-and-coming locations to popular TEFL destinations, here is our carefully chosen top ten places to teach English as a foreign language.
1. Japan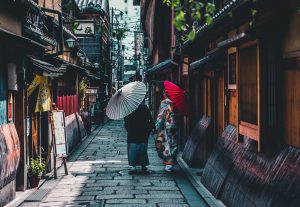 Japan offers well-paid teaching salaries, a unique cultural experience and a high demand for quality English teachers. You will have the chance to immerse yourself in Japanese culture whilst working in a Japanese city or rural area. English language teachers in Japan can expect to earn between $2,000 to $2,500 per month and may be entitled to free housing, Japanese language lessons, airfare reimbursement and visa assistance.
2. China

China is one of the most popular places to go as a TEFL teacher right now. There is a huge demand and you will expect to learn a lucrative salary that will enable you to live comfortably and whilst easily travel and save. You will also benefit from offers of free housing, flight reimbursements and yearly bonuses. The average salary you can expect to earn is between $1,500-$2,000 a month, with many teachers then making an extra income from one on one teaching sessions in the evening. If you want to save money, life comfortable and explore then China is the place for you.
3. Taiwan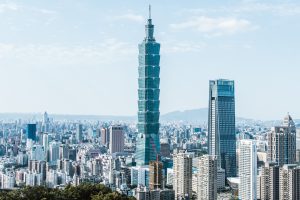 Taiwan combines the best of both worlds, located just off the coast of mainland China it is a vibrant, culturally diverse country that offers the city of Taipei and lush forests and idyllic countryside. There are plenty of opportunities for TEFL teachers in Taiwan and the demand is high. You can expect to make from as much as $1,500 to $2,000 per month plus a yearly bonus. This is a good salary that will allow you to travel, save and live comfortably.
4. South Korea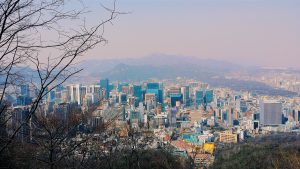 South Korea is a popular location due to high salaries for TEFL teachers and the generous benefits offered, such as free accommodation, reimbursed airfare and yearly bonuses. You can expect to make between $1,800 to $2,000 a month and will be able to save money, travel and live in comfort as South Korea has a low cost of living compared to other Asian countries. Be prepared to work hard, the work ethic might be different to that of what you're used to in your home country, with Korean high school children having to juggle a staggering 16 hour day of studies.
5. Mexico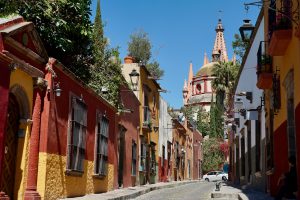 Mexico is an ideal location for TEFL teachers with a low cost of living and high demand for teachers. There are opportunities throughout the country and you will have plenty of chance to take in the sights. Mexico is popular amongst backpackers are those who are planning to make some money to travel to Central America or South America. You can expect to earn up from $400 to $1,000 a month and benefits often include free accommodation and airport collection.
6. Portugal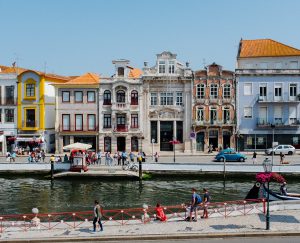 Portugal is the perfect location to teach English in Europe. This hidden gem is often overlooked for its neighbour, Spain. However, Portugal boasts a lower cost of living, cafe culture, fine wines, picturesque beaches and tasty cuisine. There are plenty of opportunities for qualified TEFL teachers in both public and private schools. Your monthly income will be less and you might just expect to break even, so if saving is important, then this destination isn't for you.
7. Indonesia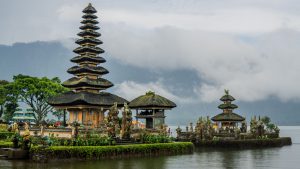 If you're looking for a destination that promises perfect beaches, island living a multicultural feel then look no further than Indonesia. This country is fast becoming a popular location for TEFL teachers. A university degree is expected for most positions but you will be offered benefits such as housing and yearly bonuses. The cost of living is low, so the wages will represent this but you will have enough money to live comfortably and explore the 1,700 islands this country has to offer. Just don't expect to make big savings like you would in China or South Korea.
8. Colombia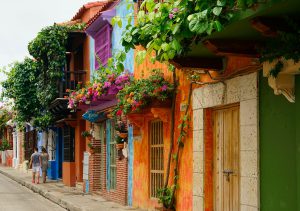 Colombia offers TEFL teachers Caribbean beaches, breathtaking landscapes, and world-class coffee! With security no longer an issue, this South American country is fast becoming a popular TEFL destination. You do not need to have a bachelor's degree to teach but it is recommended alongside a TEFL certificate. The atmosphere in Colombia is laid bad, so don't be surprised if your students are late or things run behind schedule. The cost of living is relatively low and you can expect to earn between $500 to $1,000 per month, which is more than enough to live well in Colombia whilst saving to money to travel.
9: Georgia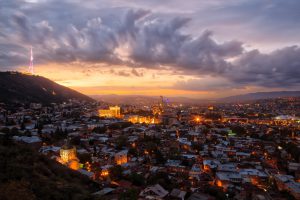 Not to be confused with the state in the USA, the Republic of Georgia is an up-and-coming TEFL destination thanks to the country's growing number of language schools. Georgia is located between Europe and Asia in the Caucasus region. It is home to Black Sea beaches and the famous Vardiza Cave Monastery. Georgians are known to be welcoming and hospitable, and the country's underrated food scene will both surprise and delight you. You can find paid positions in Georgia but most start off as volunteer-based. However, volunteers can expect to earn around $180-$300 per month in addition to free housing. That's not to mention the extra $10-$30/hour you can make giving private lessons.
10: Kazakhstan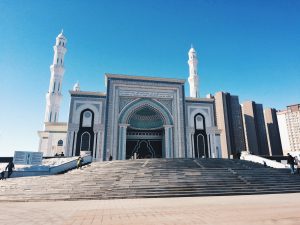 Kazakhstan is the largest landlocked country in the world and offers a unique teaching experience for someone looking for a location off the beaten track. This country has a growing economy and a high demand for the skills of TEFL teachers.
To teach in Kazakhstan you will not need to have a university degree, but it is preferred. The cost of living is low and if you are good at budgeting you can live comfortably. Pay for positions can vary but some schools will offer the added benefit of paid accommodation and the reimbursement of your airfare.
Why not ship your stuff to your destination? Get a quick quote today!
You might also like:
The Ultimate Guide to Teaching English Abroad
The Ultimate Guide to Teaching English in China