10 Things To Know If You're An Irish Student Moving To Liverpool
1. You will struggle to understand the Liverpool accent and Liverpudlian's will struggle to understand you. Scouser's will use phrases that you'll not have a notion about.
Below is some of the phrases/words you won't recognise when speaking to a scouser.
'Mate or Sconner' – This refers to a male or adult man.
'Chocka' – Chocka refers to a somewhere that is busy. (Asda was chocka earlier.)
'Bifter' – If a scouser asks you for a bifter they're asking for a cigarette.
'Scran' – Scran refers to the Liverpool slang for food.
'Clobber' – A scouser talking about clobber is referring to clothes.
As if the different words and phrases weren't enough, Liverpool people talk incredibly fast. However, although it may be hard to understand scouser's, be prepared for people to question what you've said 3-4 times because they'll also struggle to understand what you've said. Although it may be difficult to get used to the different phrases and fast-paced talking, a scouser will always comment on how much they love the Irish accent.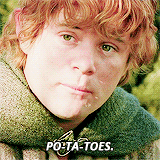 2. Home Bargains and Tesco Superstore are the only places you'll find Tayto Cheese and Onion. In addition, the Tesco Superstore has an area that also stocks Irish dairy milk bars, bottles of cidona and club orange.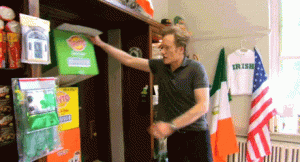 3. St John's food hall is the only place you'll find a bottle of taco. Ask anyone from Liverpool and they won't have a clue what taco is but not to worry, head into St Johns food hall to the butcher's counters and you will find bottles of taco.
4. On St Patrick's day, Liverpool nightlife is just as big as back home. Drink all day in the many bars in concert square and then head to Level or Medication for a proper Irish night out. Many bars will also buy in Tayto crisps to give out to their customers just because it's Paddy's day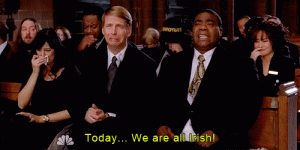 5. You will never be stuck for an Irish pub!
McCooley's, O'Neill's, Molly Malone's, Lanigan's and Shenanigans (located on Tithebarn Street) are just a few of the many Irish bars that can be found in Liverpool. Shenanigans even claims that they serve the best Guinness in Liverpool.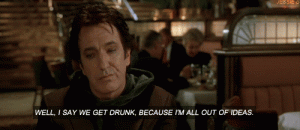 6. Majority of people you meet and speak to will also be from Ireland (North & South). You'll feel right at home when you can understand someone else and more than likely you'll keep in touch with the fellow Irish you meet or probably meet down the pub someday and act like you've been friends for years.
7. You will notice many streets named after familiar places from home including Donegal Road, Killarney Road, Belfast Road. This is just an example of how well connected Liverpool and Ireland are.
8. Liverpool is filled with Irish history. The titanic was a Liverpool registered ship and Anfield Stadium is named after Annefield in County Wexford. Not to mention many Irish footballers have played for the Liverpool and Everton teams.
9. Liverpool runs an annual Irish Festival. It is now into its 13th year. The 10-day event takes place in various theatres, galleries and concert halls across Liverpool. The event promotes Irish Culture and collaborates with generations of Irish and Liverpool Irish.
10. Liverpool is known as Ireland's second capital because so many Irish have immigrated here over the years and because of the close connections Liverpool has with Ireland. The vast majority of students in Liverpool come from Ireland or have some Irish background.
You might also like: