Here we have 5 fantastic things to do if you are going to visit this spectacular city. The city has gorgeous views, a great culture and tasty food that you can enjoy with your friends or, why not, you and yourself.
1.The Alhambra
Alhambra (in Arabic: Red Castle) is one of the most wonderful places in Andalucía to
visit. It is an absolute contrast to go from the crowded center of the city to this ancient
castle on the hill in less than 20 minutes and see how many different cultures are mixed
at the same time. The Alhambra is considered a World Heritage Site and millions of
tourists are impressed by this monument every year.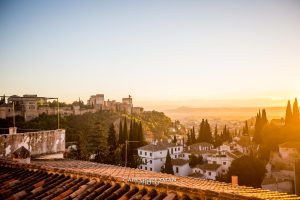 2. Generalife Gardens
If you go to the Alhambra, you should visit its gardens. Arabic people loved water and it
was essential for them. Because of that, the gardens are full of plenty of fountains and
canals which give to this place a fantastic and peaceful atmosphere. Are you stressed?
Go for a walk to the Generalife Gardens and you will feel completely relaxed.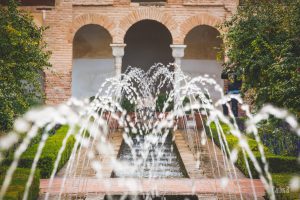 3. Tapas and Albayzín
Do you like to drink and to eat? And what about eating and drinking for only 5 euros? In
Granada there are a large variety of bars that offer beverages and free tapas. But what
is a tapa? A tapa is a traditional dish that always accompanies your drink. Get ready to
discover all the traditional dishes! After that you can also go to the most famous
neighbourhood in the city: the Albayzín. From the central square, called San Nicolás, you
can find a very interesting perspective of the Alhambra.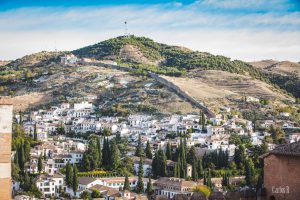 4. Sierra Nevada
If you like skiing, Granada is the place made for you. Having the highest peak in the
peninsula, the Sierra Nevada offers more than 110km of piste to enjoy skiing with your
friends and family. In high season there are visitors from all over Europe. If you are bored
and you would prefer to be in a warmer place near the coast, that's not a problem! You
can go from the mountain to the beach in less than one hour by car. On some occasions,
if you are lucky and it is not very cloudy, you can see the sea from the heights of the ski
resort.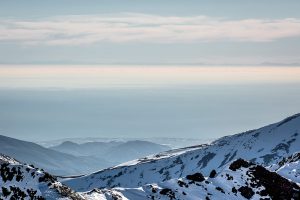 5. Music and nightlife
Not all the important things are related to palaces and monuments, music and art have
always been very present in the culture of the city. Granada is a city of students, the city
that receives more Erasmus students than any other city in the EU. There is no time to
have a boring day, everyday is different and fun. No matter which music genre you
prefer, there are clubs for everything you need: rock, jazz, reggae, techno, flamenco,
salsa and much more.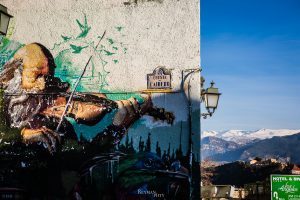 Whatever you like, Granada is a city you should visit if you are planning to go to Spain
on holidays. Don't miss the opportunity to immerse yourself in this wonderful
experience and meet the people, the culture and the beauty of the town. You won't be
disappointed!