Freshers' Week can often be the most intense seven days of your entire life…
Even if you read every article on the internet telling you what to expect from Freshers' Week, you'll still have absolutely no idea what's like until you get there. One thing's for sure though – whether it's good or bad, it will be memorable and you're guaranteed to learn a few important lessons.
---
1. Meeting new people is a helluva lot easier when you're drunk.

2. A drinking 'game' is not a 'game'. Even if you win, you lose.

3. Your uni never looks half as glam as it did in the brochure.

4. No amount of air freshener and scented candles can mask the universal slightly mouldy smell of student halls.

5. One simply can not budget for Freshers' Week.

6. A Freshers' Week wristband is always worth it.

7. You'll do a lot of queueing.

8. You'll get sick of people asking the same questions over and over and over again. "Where are you from? What course are you doing? What halls are you in?"

9. But when you meet people for the first time, you'll ask them the same questions because there's no other way of doing it.

10. For some reason, people will ask you what school you went to even though your answer means absolutely nothing to them.

11. Drinking yourself into oblivion the night before you have to get your student card is a stupid, stupid idea. You have to live with that hideous photo for years to come.

12. One must drink when this command is called. 

13. They say you shouldn't judge a book by its cover. But you should. If you get a sense that someone is weird, they usually are.

14. You'll pretend to like people at the start, just so you're not alone. But it soon gets too hard to keep up the act.

15. You'll meet people from all different parts of the UK and Ireland. Imitating each other's accents stops being funny after the first time.

16. You'll meet hundreds of people and remember about two names.

17. The others will be given nicknames dictated mostly by their appearance. These names will stick forever.

18. Being friends with your mum on Facebook is never a good idea.

19. The university will set a 5am fire alarm just for the lols.

20. There will be some over enthusiastic Freshers Reps who seem helpful at the start but turn out to be a gigantic pain in the arse.

21. Having sex with someone you meet during Fresher's Week will always come back to haunt you.

22. You will meet someone who seems like they are BFF material but turns out to be a dick.

23. It's possible to feel like your having the best and worst time of your life at once.

24. You need stamina. Drinking for seven days straight without dying takes endurance.

25. You will always be able to instantly tell if they have been on a gap year. Mainly because they will tell you within 5 seconds of meeting you.

26. Same with medical students.

27. Eating healthy is too much effort.

28. Eating loads of crap at the end of a night out with your flatmates will literally save your life. It will also be a bonding experience.

29. There will be at least one person in your flat with no concept of hygiene.

30. Visit the Freshers fair and you'll never need to buy a pen again.

31. Dodging promo people is a skill but if you don't do it, you'll end up with an ever growing shrine of leaflets.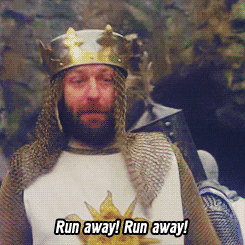 ---
Are you off to university this September?
Find out how My Baggage can make your life easier!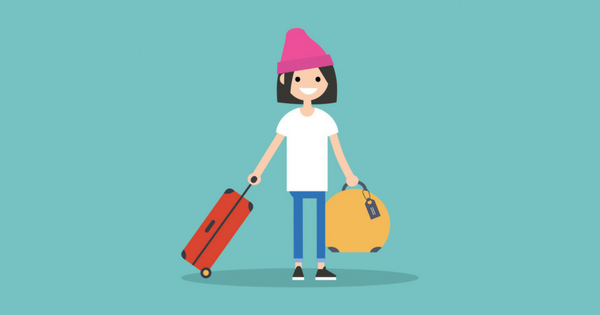 You might also like:
22 American Horror Story Reactions That Every Final Year Student Can Relate To
16 Game of Thrones Characters You'll Meet At University
26 Moments of Final Year, As Told By Friends
22 Stages of Writing a University Essay, As Told By Leslie Knope
Learn more:
International Student Shipping