Nothing ruins the mood of a holiday more than being hit with excess baggage fees by your airline. When your extra baggage brings you over the allowance weight for your luggage, you can expect to pay a hefty fee for storing it in the hold, which can sometimes work out more expensive than the flight itself!
My Baggage offers you an affordable and convenient solution to ship your excess baggage for less, whether you are travelling for a holiday, relocating to a new country or getting ready to start your new term as a student. Shipping your extra baggage has never been easier!
What is Excess Baggage?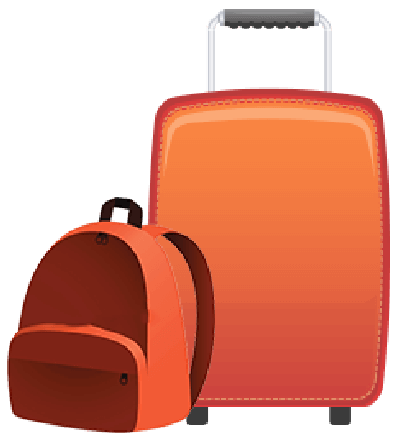 Excess Baggage is baggage that is heavier or larger than the outlined allowance for your flight. All airlines have additional baggage fines set in place which will charge you for every kilo you have gone over the allocated weight. These can be incredibly costly, with the airlines such as Emirates charging £26 per extra kilogram and Easyjet charging up to £10 per extra kilogram - your extra baggage can put a heavy dent in your wallet.
How do you avoid excess baggage?
There are a few ways that you can avoid excess baggage which we have outlined below.
Pay for an additional bag
Before you check into your flight, you can buy an additional bag to put in the hold. This is a costly option that gets more expensive the closer to your date of departure and even costlier if added on at the airport. There are still weight limitations and not every airline will allow you to book an extra suitcase.
Weigh your bag before departing
If you want to make sure you have packed everything but haven't gone over your allocated weight allowance then you can weigh your bag before departure using a bathroom scale or portable luggage scale. This can help prevent unwanted fees for additional baggage but will mean you might have to take out heavier items.
Send your bag with My Baggage
In order to save yourself the stress, sending your excess baggage directly to your destination with My Baggage will keep costs down and ensure you don't have to pay any nasty, unwanted fees. My Baggage allows you an impressive 30kg/66lb allowance per box or suitcase, so this will ensure you can bring everything you need with you and you won't have to leave much-needed essentials behind.
We make the process as smooth and seamless as possible so you can relax and enjoy your new destination without worrying about transporting your items.

Airline Excess Baggage Alternative
My Baggage offers you a welcome alternative to costly airline baggage fees. We cater to a variety of clients, from holidaymakers, students, to expats and travellers. Sending your extra baggage with us is a more convenient and cost-effective option, especially when you consider the high costs of airline's excess baggage fees.
Every airline has strict baggage weight allowances that you must adhere to. If you have gone over these, then you only really have two options, neither of which are ideal; paying the extortionate excess baggage fees at the check-in desk, or leaving many of your beloved personal belongings behind. When travelling for any reason, especially long-haul, it's not ideal and can be incredibly stressful.
My Baggage allows you to ship a hefty 30kg/66lbs directly from your door to your destination. Leave the stress of hauling your suitcase to the airport behind, no more airport carousels, no more worrying about meeting flight weight allowances, we have you covered.
How to send excess baggage with My Baggage
Sending your baggage with My Baggage is simple, all you have to do is book and pay for your delivery online and we'll handle the rest.
Our quick quote will give you an idea of cost, during the booking process please add the weight and dimensions of your baggage and we will provide you with the exact price. We offer convenient door-to-door service for both collections and deliveries within the UK and overseas. We'll provide full online tracking as well as SMS and email notifications, so you'll be kept up to date on the whereabouts of your shipment at all times whilst it's in transit. What's more, we also have a dedicated customer service team ready to answer any questions you might have via phone, live chat or email.
Just make sure that your belongings are packaged in a secure unlocked suitcase or double-walled cardboard box that is suitable for transit and that each suitcase or box does not weigh more than 30kg/66lb.
Below we have included information on the cost of excess baggage for a variety of popular airlines. If you want to find out more about airline baggage allowances then please refer to the airline baggage information page here.
Airline
Excess Baggage fees
€10 per extra kilo, €75 per extra bag on long haul flights
Overweight bags will face a fee of £65 per bag.
From £13-£18 per extra kg
£65 if overweight, £45 if oversized, per bag
We understand how frustrating excess baggage charges can be and how much the costs associated can really mount up and ruin your trip. My Baggage provides you with an online, hassle-free quote, so you know how much our services cost, with no hidden charges, so you can travel worry-free.
Want to avoid paying excessive fees for your excess baggage? Get a quote now, quickly and easily and with no obligation!