Reasons My Baggage customers ship to Italy:
To send personal belongings to study abroad.
Move your family abroad easily.
To send a care-package to a loved one in Italy.
Ship your bags to relocate for business.
Send your luggage ahead of enjoying a relaxing holiday.
Whether you're off to Italy to study abroad, or perhaps are relocating for work; My Baggage's generous weight allowance and the ability to send as many items as you like can come in particularly useful. It allows you to bring more possessions with you than if you were simply relying on a few checked pieces of luggage when flying with your airline.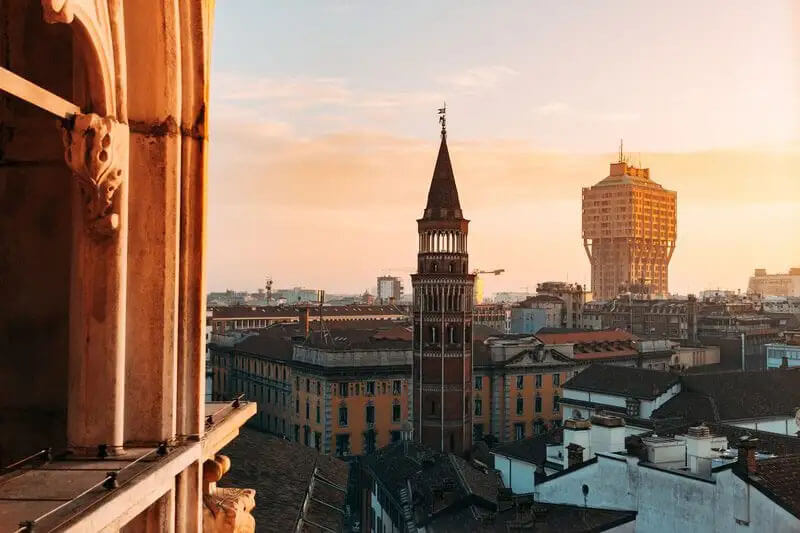 My Baggage allows you to ship a massive 30kg/66lb per suitcase or box at fantastic low rates. You'll also have the option to pay extra for even heavier items, if you need to.
Shipping your excess baggage to Italy with My Baggage also makes that dreaded, tedious wait for the appearance of your suitcase at the luggage carousel in the airport a thing of the past. (Not to mention the possibility of your suitcase not appearing at all, which is every traveller's worst nightmare!) My Baggage ships your luggage quickly and safely.
Student Shipping To Italy

Interested in furthering your academic horizons by spending a semester abroad in Italy? Or perhaps you want to see out the duration of your degree course abroad? You can send everything you need straight to your new home on campus with My Baggage. Whether you're off to study at Sapienza University of Rome, or perhaps the University of Milano-Bicocca; wherever you're off to, My Baggage can transport all of your worldly belongings to your new university quickly and safely. We're trusted by 50,000+ students worldwide!
5 most popular Italian universities for international students:
Sapienza University of Rome
SDA Bocconi
Università degli Studi di Milano
University of Bologna
University of Milano-Bicocca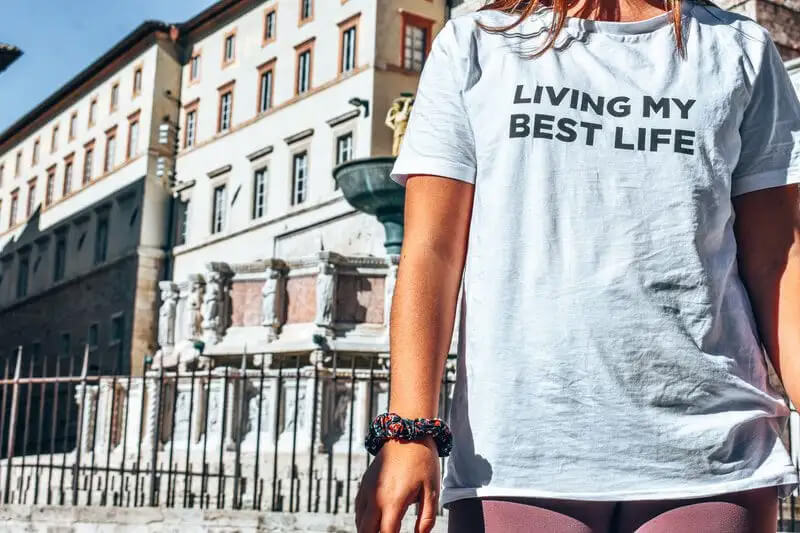 Our online booking system and door to door collection and delivery makes our service easy and convenient for busy students. And with My Baggage, you won't need to worry about waiting weeks for your important study materials to arrive. We offer super fast transit times, with Express services available to and from all universities in Italy.
My Baggage prices are student-budget friendly. And we're not just affordable – our student shipping service offers value for money. You can send as many items as you like with us, and we offer a huge 30kg/66lb weight allowance per box or suitcase.
The My Baggage team is made up of former students and recent graduates, so we understand how stressful the prospect of moving to university can be – not to mention moving to university overseas! Therefore, we make it our top priority to make your experience as stress-free as possible. Our convenient student shipping services to Italy allows you to relax and enjoy what should be one of the most exciting times of your life. Want to know what other students think about My Baggage? Read our reviews.
Shipping Oversized Items To Italy

Italy truly is a country with so much to offer, with an abundance of things to see and do in every part of the country. With part of the Alps located in Italy, there are numerous skiing opportunities to be found. As well, there are a number of great golf courses to be found in many parts of Italy. Whether you're off to Italy for a skiing or golfing holiday, My Baggage can help you to easily transport your oversized items such as golf clubs and skiing gear to Italy, without having to worry about renting equipment when you get there, or worse, having to pay extortionate oversized or overweight baggage fees on your flight.
Shipping large, oversized items to Italy with My Baggage is cost-effective and convenient. We help you to avoid extortionate overweight baggage fees from your airline, as well as having to haul your bulky items from home and through train stations, taxis and airports. My Baggage transports your oversized items quickly, safely and at a great low cost.
Most common oversized items sent to Italy:
Skiing Gear
Bicycles
Golf Clubs
Sporting Equipment
Musical Instruments
Note: if you are shipping your bicycle to Italy with My Baggage, it will need to be dismantled and packaged up in a box so that we can transport it easily and safely. Your local bicycle shop should be more than happy to do this for you for a small fee.
Prohibited and Non-Compensation Items

My Baggage gives you the freedom to ship your personal belongings all over the world, meaning you can send almost everything you would typically find in a standard holiday suitcase. However, for security and customs reasons, there are certain items which are prohibited and cannot be carried; as is standard with most shipping companies.
As a general rule, you can be sure that the following items are prohibited:
Aerosols
Animal Products
Cash, Credit Cards, Debit Cards
Dangerous Goods
Hazardous Goods
Liquids
Medicines
Passports or other confidential personal documentation
Perishable Foods
Plants
It is important to note that there are also a number of items that can be carried on our services, however, they would be sent at your own risk as they are not covered under our compensation cover. If you choose to send any non-compensation items, please ensure that they are packaged appropriately, with plenty of internal packaging for fragile items.
Find out more about My Baggage's prohibited and non-compensation items.
As import allowances, security and customs processes differ all around the world; we recommend that you do your own personal research into what may be prohibited in your destination country before booking your My Baggage shipment to Italy.
What type of packaging can be used?
When sending your belongings to Italy with My Baggage, we recommend using either suitcases or strong cardboard boxes to package your items so as they are suitable for transit.
We advise against using fragile or expensive suitcases, as packaging is not covered under our compensation cover. With regards to boxes, it's always best to invest in a new, sturdy, double-walled cardboard box as they are most durable and suitable for transit.
If you are sending fragile or delicate items, we recommend using internal packaging to protect them during transit. You can use materials such as bubble wrap or newspapers.
You can read through our complete packaging guide to find out more.
Italian Customs Information

When shipping to Italy from a country outside the EU, such as Canada or the USA, you are legally required to complete and attach a customs invoice to your shipment. If, however, you're shipping to Italy from inside the EU, goods do not pass through customs clearance and therefore are not subject to import tax or duty.
Whether you are simply sending personal effects or a gift to a loved one; if your shipment does not have a customs invoice attached, it will not make it past your local country border, and you may have to pay return charges to get it back. My Baggage will automatically provide you with the appropriate customs documents for you to print, sign and attach to your shipment when you send luggage to Italy from outside the EU.
Generally, My Baggage shipments clear customs in a timely manner, free from duties and taxes, as most countries offer a generous duty-free allowance for personal effects. However, as customs processes and allowances are different around the world, and because My Baggage has no direct association with any customs authority; we do advise doing your own personal research into Italian customs regulations and quarantine before booking your shipment to Italy from outside of the EU. Please make yourself aware of potential customs duties in Italy and follow any advice provided by customs.
When completing your customs documents, it is important to do so properly and clearly. In order to demonstrate that your shipment consists of personal effects, you will be required to accurately describe each item included in the package. For example, you would declare: "4 x t-shirts, 2 x pairs of jeans, 3 x dresses" etc, as opposed to "10 x clothing".
5 Tips For Shipping Luggage To Italy

Do your research on Italian quarantine and customs.
Find a reputable international removals/shipping service.
Don't stop there, either – obtain more than one quote and compare!
Choose a service with transit times that best suit your needs.
Package all items securely with plenty of internal cushioning.
Other Methods Of Shipping To Italy

Transporting your luggage with My Baggage isn't the only way to send all of your worldly belongings to Italy. There are other options available that may better suit your needs, depending on the reasons for your travels. Here are just a few alternative options:
Send Boxes To Italy
Why not send a thoughtful care-package to your loved one living overseas with My Baggage? At My Baggage, we don't just ship personal effects and suitcases to Italy – we can send parcels and gifts, too. Before you go ahead with your booking, be sure to do some research into Italian customs; particularly when it comes to sending gifts. Make sure your invest in a new sturdy, double-walled (or even triple-walled) cardboard box and cushion items with plenty of internal packaging, so as to avoid any damage occurring whilst in transit.
Sea Freight To Italy
If you need to send a number of large items to Italy that may be otherwise difficult to transport – perhaps a sofa, a fridge or even your card – you might consider sea freight as a shipping option. Although typically a reasonably priced option, sea freight can be an exceptionally slow voyage, meaning you could be without your belongings for quite some time. Depending on the route of your shipment, you could be waiting for up to two months for your items to arrive. You will also need to consider the transportation of your items to and from ports, both departing and upon arrival in Italy, which can be rather costly.
Air Freight To Italy
Similar to sea freight, air freight allows you to easily transport exceptionally large, bulky items to Italy. Although a much faster option of transportation; air freight tends to be the more expensive option of the two, as it is charged by weight and volume. Again, you will also need to consider the transportation of your items to and from airports.
International Removals To Italy
Thinking of relocating to Italy on a permanent basis? You might consider sending all of your essential belongings with an international removals company. This method of shipping allows you to transport all of your luggage – including larger, bulkier items such as furniture – in one single go, and they can be there to meet you at your destination!
How To Ship Luggage To Italy With My Baggage

Booking your luggage shipment to Italy with My Baggage couldn't be easier. Our easy to use online booking system is available 24/7 and takes just a few short moments to complete. Simply start by obtaining an instant quote straight from our website. Once you've booked, we'll send you some shipping labels to print and attach to your items. After that, you can sit back and relax. We'll take care of everything else for you. It's that easy!

With My Baggage, you can ship a huge 30kg box or suitcase from the Australia to Italy for as little as AUD$398! And we have dozens more routes available all across the world!
Reasons to use My Baggage:
Convenient door to door collection and delivery services.
Cheap luggage shipping services to and from Italy.
International luggage shipping to 200+ countries worldwide.
Full online luggage tracking with SMS and email notifications.
Fast transit times – express services available on many routes.
Dedicated customer support via phone, email and live chat.
You're always kept in the know when you book a luggage shipment with My Baggage. We provide access to full online luggage tracking information, which will allow you to monitor the progress of your shipment every single step of the way. You'll even be notified when your item is out for delivery, so you'll know exactly when to expect it to arrive with you.
If you happen to have any pressing questions along the way, our dedicated customer support team will be more than happy to help. We pride ourselves on our unrivalled customer support; thanks to many years of experience, our team are experts in shipping luggage all over the world. Don't hesitate to contact us via phone, email and live chat.
Are You A Business Or Personal User?

My Baggage offers convenient and affordable luggage delivery services for everyone; whether you're a business user, a holiday maker, an expat or simply moving house. No matter your reason, absolutely anyone can take advantage of our competitive prices and excellent services. In fact, many savvy business users regularly avail of our low cost and convenient shipping services in order to relocate their employees all over the world.