If a global pandemic has taught us one thing, it's the beauty of outdoor exercise. We've all learned to appreciate the fresh air and the zig-zag of trails through beautiful country scenic routes. More people than ever are taking up cycling, so it's fair to say our bike shipping service is pretty popular.
The thing about bikes is, they're very individual and showcase our personality. That Turquoise bike with the adorable basket at the front, or that MTB with killer suspension… you can't replicate that anywhere else! And most of us have a bike that perfectly fits our long, medium or small bodies, so buying another one in our new home country isn't appealing. Let's not forget; your bike is expensive, so protecting it from damage is your number one priority.
Thankfully though, taking your bike overseas doesn't have to be tiring, costly and worrying anymore.
We're pretty sure you won't want to carry your bike through the airport either; that would put a real downer on your travels!
Imagine the hassle of waiting for your bike at the airport carousel, whispering to yourself, "Oh no, I hope it hasn't been damaged."
So, why not give your trusty wheels the royal treatment and have your two-wheeled buddy meet you at the door of your new home? Our 'wheelie' great team can collect your bike from your home and deliver it directly to your destination.
Our door-to-door service is perfect whether you're going away on holiday or studying abroad. It's perfect, too, if you're taking a leap of faith and permanently relocating. And let's face it, a warmer climate is appealing! Even better, there'll be no uphill struggle for your bike; you can follow its journey using our tracking system.
Why should you ship your bike?

Bike shipping takes the leg-work out of travelling.
It allows you to focus on which lycra to pack, safe in the knowledge that your bike will meet you when you arrive at your destination.
My Baggage's popular bike shipping service allows you to travel between countries without having to drag a bike through airports, security and everything that goes with a trip. But it's not just the convenience aspect that our customers love.
If you use our bike shipping service, you will be able to avoid expensive airline baggage fees that could be put to use elsewhere on your trip.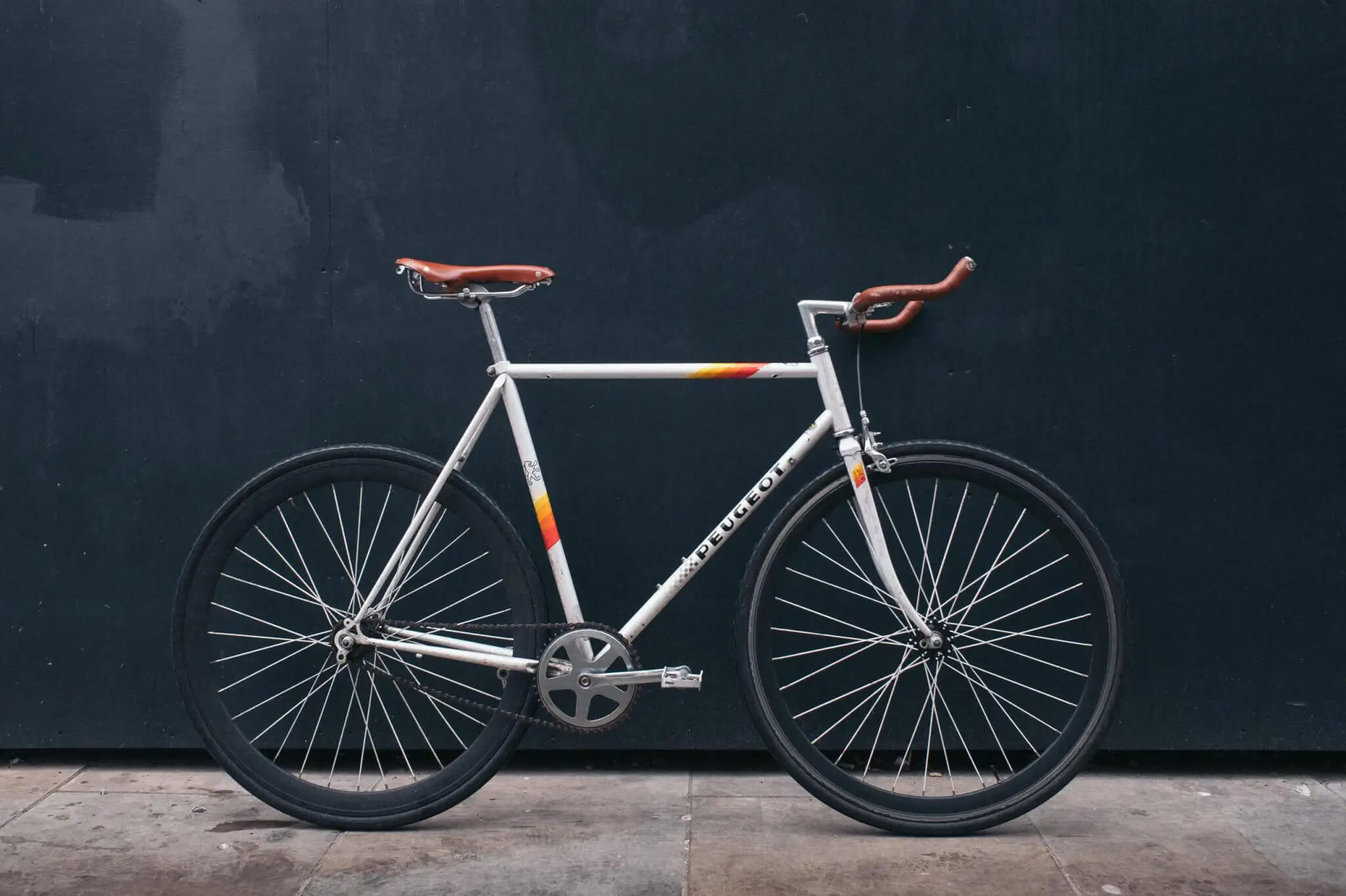 If you've ever had to ride a bike that's not your own, you'll know it's like sleeping in a bed that's not your own; it just doesn't feel right. Nothing can replace getting on your own bike and into your own snug saddle.
So when you ship your bike abroad, you'll not have to worry about finding a rental bike abroad (these can be costly!) or getting an expensive bike fitting.
My Baggage ships to over 200 locations around the world. So no matter where your holiday, work or studying takes you, we will be able to provide a bike shipping service that won't break the bank.
Need to contact us regarding an issue? Our friendly customer service team are available seven days a week. And we're easy to reach by phone, email and live chat; we're there when you need us most.
Who should use bike shipping?

Our bike shipping service is used by people of all ages and from all walks of life. Some customers go on cycling holidays and choose My Baggage to get their bicycles to a destination safely. Others are moving abroad for work and don't fancy forking out a lot of money on a new bike, so they want their own bike shipped over to their new home. We also have many student customers who are about to embark on the most exciting adventure of their lives; studying abroad.
Regardless of why you're going abroad, our bike shipping service is low-cost and reliable. And most importantly, we'll make sure your bicycle arrives at the same time you do and in the same condition.
Is shipping my bike safe?

Absolutely.
My Baggage ships personal items around the world daily, and we have got a hard-earned reputation for making sure your beloved possessions arrive safely and on time.
Our 100,000+ happy customers are shouting from the rooftops about how great My Baggage is.
Check out what they have to say here.
From the moment we collect your bicycle until it's delivered to you in your destination country, our couriers will handle your bike with care and respect.
We also offer Free Compensation Cover, which you can enhance to cover up to £1,000 for a small fee.
From the moment we collect your bicycle until it's delivered to you in your destination country, our couriers will handle your bike with care and respect.
We also offer Free Compensation Cover, which you can enhance to cover up to £1,000 for a small fee.
How much does it cost to ship my bike?

Every country is different and has its own set of customs and taxes rules.
But as a general guideline, for example, you could ship your bicycle from USA to Spain starting at just $126
Are you shipping a bicycle to Australia? We'll have it with you in just four days, with prices starting from as little as $212
How long does it take for my bike to be delivered to its destination?

The length of time it takes can vary a little, depending on where you're sending it to. For example, if you're sending your bicycle from the UK mainland to Spain, your bike could arrive there in just three days.
Are you sending your bicycle to Australia? We'll have it delivered to you in just four days.
How to ship a bike

We've made bike shipping pretty straightforward. When sending your bicycle, it will need to be boxed up or placed in a bike travel case. Either a travel case or boxes can be picked up online for a relatively small price.
If you do not have a travel case, we recommend taking your bicycle to a local cycle shop where they can box it up and disassemble it if required for a small fee.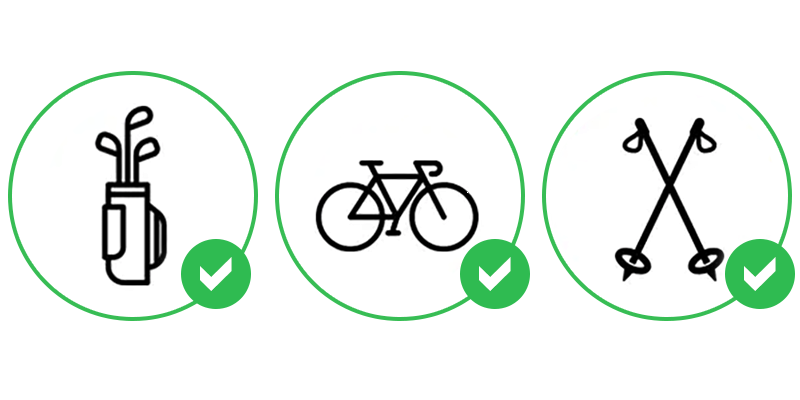 The box you use needs to fit within our normal size restrictions and can be sent through our standard services.
If you want to package your bike without the help of a cycling shop, here are the main things you'll need to do:
First, carefully prepare your bike for shipping.
Next, consider buying a bicycle carrier case or bike box online, which will safeguard your bike from being damaged in transit.
Use bubble wrap or crumpled up newspaper on all the important parts of your bicycle, attached to it using some parcel tape.
Use an Allen key set to remove your bike pedals, handlebars, saddle (seat) and wheels. Wrap these carefully in bubble wrap or newspapers and hold them together with tape
Place your bicycle mainframe into the bicycle box.
Place your protectively wrapped wheels into the box, allowing enough space and protective bubble wrap between your wheels and mainframe.
Just like a jigsaw, find a comfy resting place for your saddle, handlebars and pedals in the bicycle box, ensuring metal from any of the parts is well wrapped and not touching any other parts.
That's it, as easy as that. If you've any old newspaper or bubble wrap left, fill in any empty space, which will stop your bicycle from moving around too much in transit.
Close the box and tape it closed with your parcel tape.
Add all of your printed labels to the box.
Have a cup of tea; you've done great!
We'll come and collect your bicycle on the date you booked, and next time you see it, you'll be in your destination country.
You can watch a video here on how to box up your bike.
Did you know?

Along with bicycles, you can also ship golf clubs and skis through our service.
Dimension Restrictions

There are dimensions restrictions when you are shipping a bike both within the UK and internationally. Unsurprisingly, space is at a premium on aeroplanes, so we'd advise you to get a measuring tape out and check your dimensions.
We have provided the information below, but please get in touch with our customer service team if you need to ask us any queries regarding dimensions or your bike's packaging.
The restrictions to ship Worldwide are:

(length x width x height (cm) / 5000) must not equal more than 30 for standard fare
If it exceeds the above, the booking system will automatically calculate any extra charges for this.
There is an £/$/€80 fee if your item is over 120cm in any dimension.
If you are sending a bike within the UK (including Northern Ireland):

The longest length must not exceed 1.5m
Longest length + 2x (breadth + width) = No More Than 300cm
Does your bike exceed the dimensions stated above?
Please don't panic; we can often get a custom quote; all you have to do is contact us directly here.
You can get a price, first getting a quote and then adding your item's size to a booking to check if there are any additional fees.
How does My Baggage Work?

It's as simple as it sounds.
Or as simple as 1, 2, 3.
Book a collection on our website.
Print out the labels supplied for your bicycle.
Please sit back and wait for us to do the rest.
We will collect your items from anywhere in the UK and then deliver them to your hotel, club, course or home overseas at a very reasonable rate.
Even better, we also offer a generous 30kg/66lbs weight allowance, almost double what airlines permit.